Congratulations! You did everything right! A potential guest decided they want to stay with you, so they searched for your property name to make a booking. Awesome! But they didn't end up booking direct with you. What happened?
The search results page for your property's brand name may be one of the most overlooked yet important facets of getting more direct bookings.
The Search Results Page for Your Property's Brand is a Battle for Clicks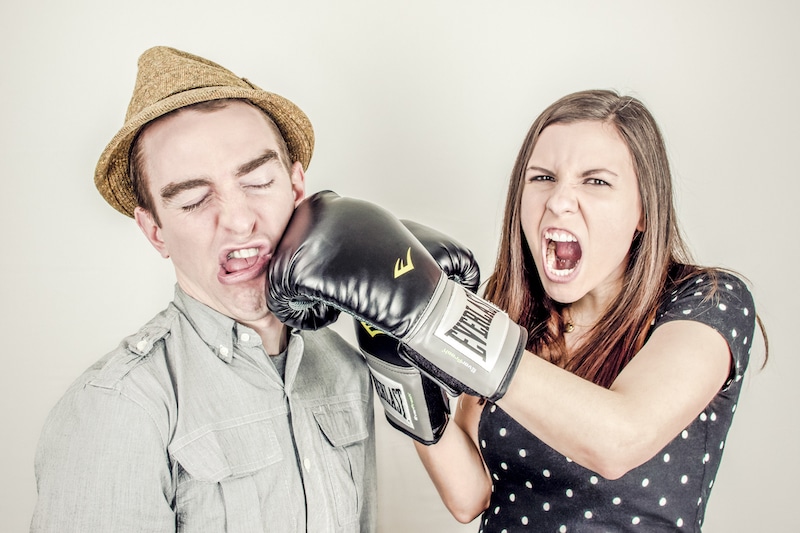 The search results page (SERP) is a competition. You are competing for attention and clicks.
Look at how little space a property's website actually has on this search results page for their own name!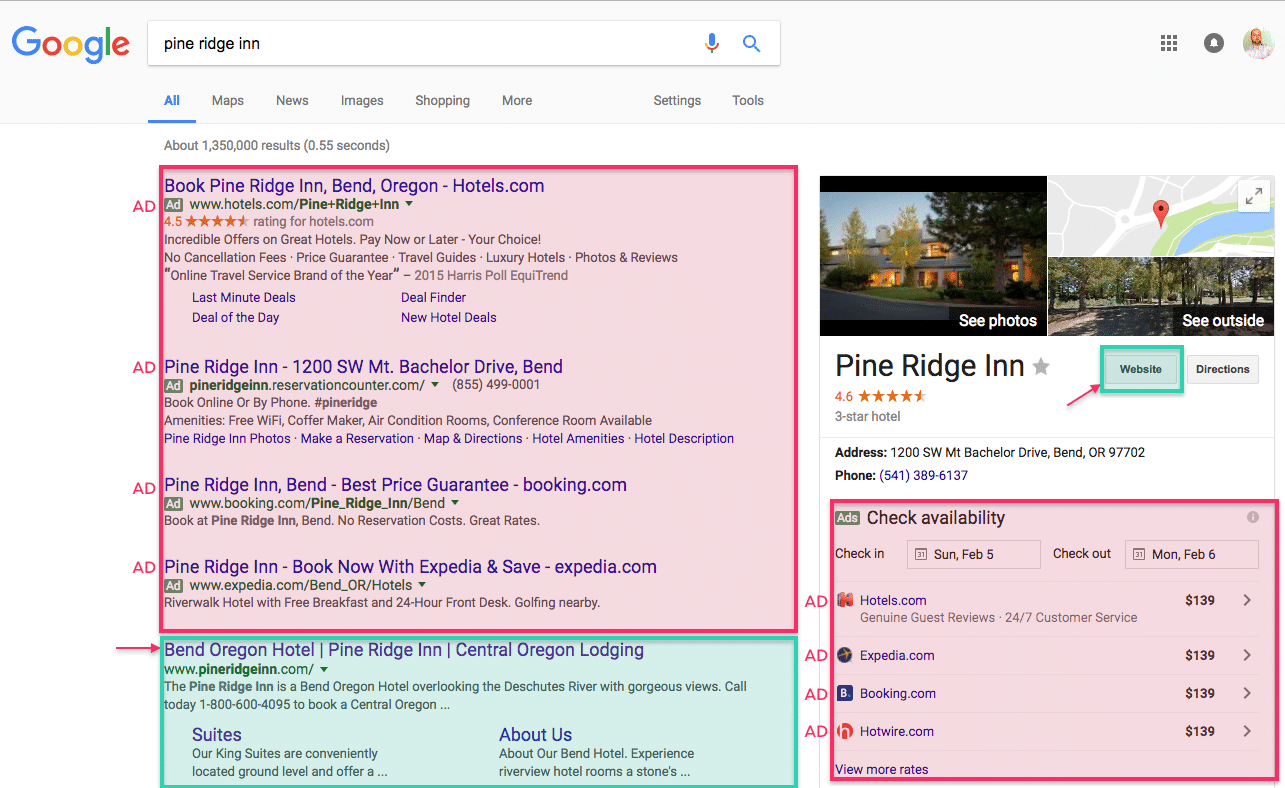 And it is even more competitive when you're on a phone/mobile device: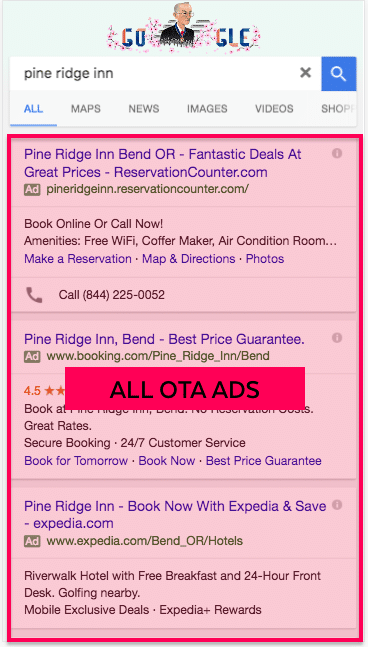 Put yourself in the shoes of the average person and how they would approach a search result like the one above?
They're searching for this property because they want to stay there
Maybe they already have an account at Hotels.com or Booking.com or Expedia already – it's pretty easy to click on one of those and make a booking on my pre-existing account
The average person doesn't know the difference between a direct booking and making one on Hotels.com – as far as they're concerned they booked the room and they're staying there
So now you're in a battle for your own direct booking!
4 Ways to Get More Direct Bookings from Branded Searches
Don't make it easy for the big guys to steal them from you! Fight for these clicks! You've already won the guest over – make sure they book direct!
Tip #1: You Can Do Keyword Ads Too!
Related post: Why You Should be Bidding on Your B&B or Hotel Brand Name in Search Engines
Take this example from Hotel Rose – they're buying an ad for their own brand name. You should be doing this too.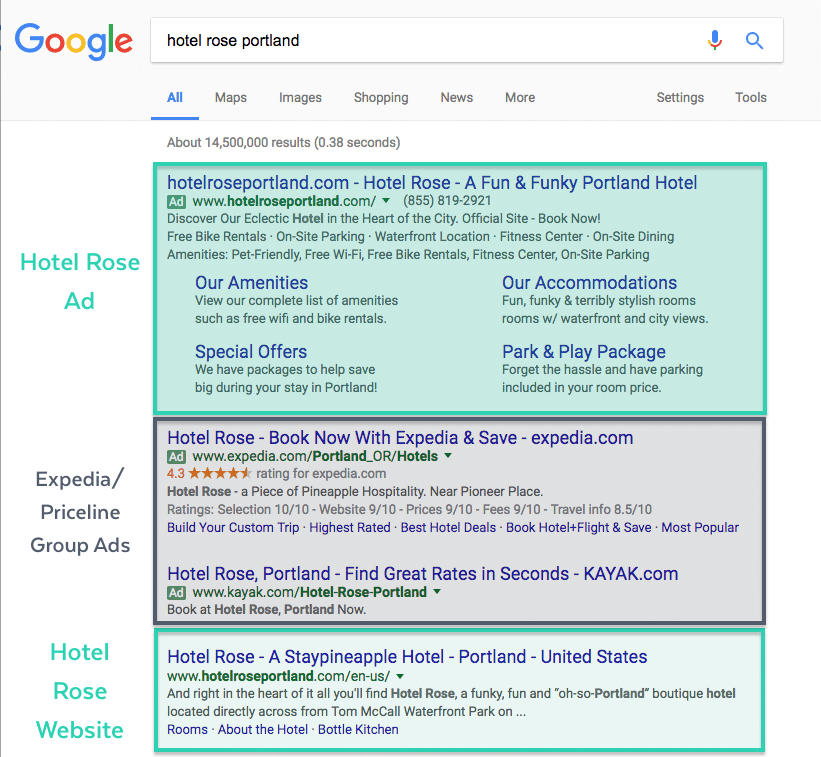 The reason that these OTAs are buying ads for Pine Ridge Inn or Hotel Rose is because they know it is easy money. They spend a couple bucks on clicks, get the booking, then turn around & charge you 20% for it.
Tips for Setting Up Your Keyword Ads
Setting up a keyword ad for your own brand name is easy and it is inexpensive:
AdWords & Bing are waiting to reward you for putting up the ad. Y

our ad will perform better than the ads from OTAs which results in your ad pushing them out of the way

Set up ads with BOTH Google and Bing. Bing is less expensive, and you only pay when people click anyway so there's no reason not to do it too.
You can control the message of your ad and let people know right there that booking directly with you is better than booking via an OTA
Create a separate campaign in AdWords/Bing Ads JUST for the branded keywords. You don't want these brand ads shutting off because your "hotel" keyword campaign used up all the budget.

Create 2 or 3 different ads. Google will make them compete against each other and show the one that performs the best.

Your ad copy should say things like "best rate guaranteed" or "book direct and get our best rates & amenities" or "book direct & save", "official site" etc.
Tip #2: Get Your Property a "Knowledge Panel"
Take up even more real estate on the search results page with a knowledge panel. But make sure it is optimized!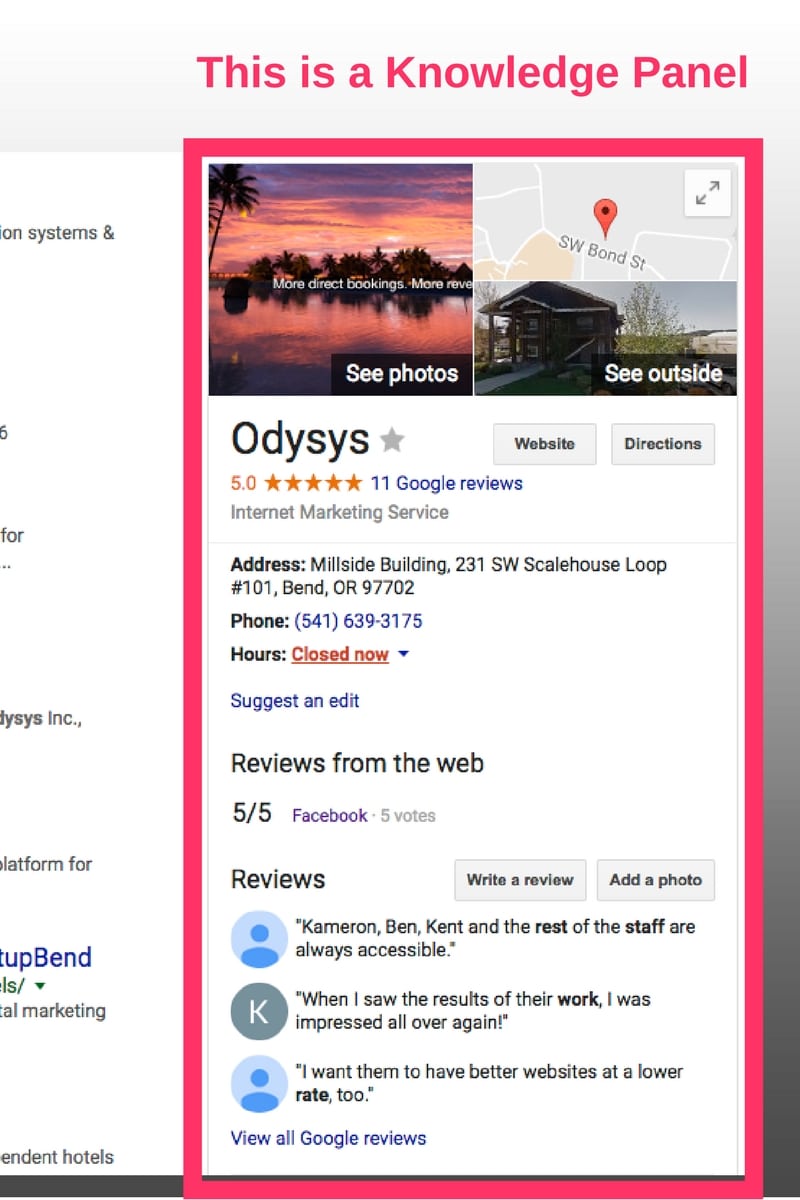 The "knowledge panel" is a giant ad for your business that appears when people search for your name. Make it as appealing as possible.
How to Optimize Your Knowledge Panel/Business Listing
For innkeepers and hotel marketers – your path to the knowledge panel is Google MyBusiness and Bing Places for Business. Even if you've claimed your listing – now is as good a time as ever to make sure you have these bases covered.
Claim and verify your listing if you haven't already

Get reviews on Google. Include a link to your Google listing in your post-stay emails to your guests.

Respond to the reviews you get. Yes, even the good ones.

Optimize the heck out of your business listing:

Add as many categories as they will let you, starting with the most important first.

Add all the photos they ask for

Add "attributes"
How to Add categories to your business listing
Navigate to the "info" page of your Google MyBusiness account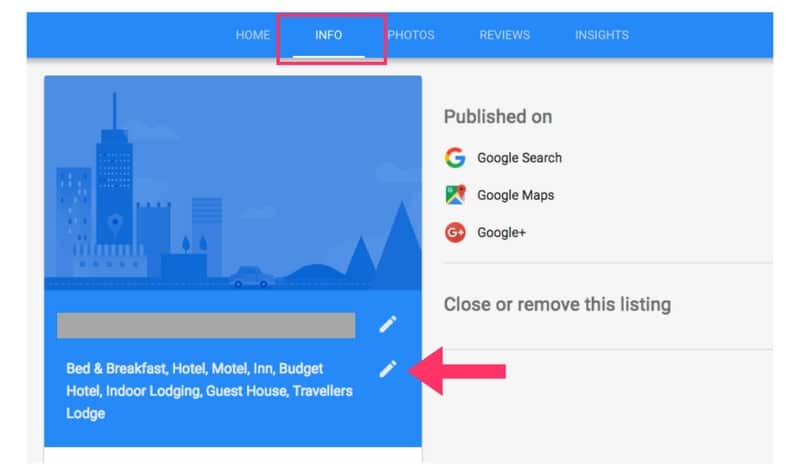 Click the pencil icon to edit your categories – add as many relevant categories as you can starting with the most relevant first. Keep going until you really run out of ideas or until they stop you.
---
Like these tips? Check out our next webinar for even more tips for how to drive direct bookings!
---
Tip #3: Optimize Your Title Tag & Meta Description for Click-Through

Too many people turn their title tags & meta descriptions into "keyword chop suey". Getting a ranking is one thing, getting the click is another. The whole point is to get a click. Make sure your title tag & meta description for your home page inspire a click through. So use those adjectives!
Tip #4: Get Your Website Some "Sitelinks"
Sitelinks help your website take up even more of the search results page real estate, increasing the chances that your website will get the click.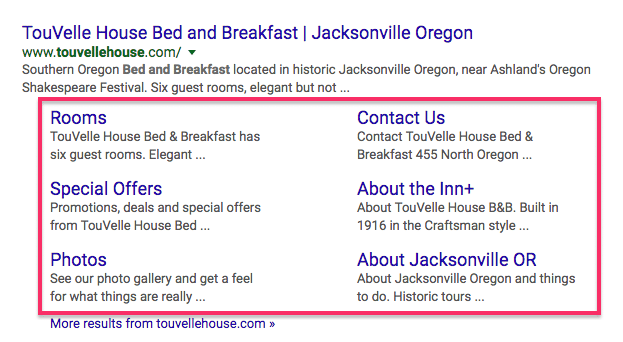 You actually don't have much control over these sitelinks and, but you can influence them. How? Check all these boxes below, and then be patient:
Your website's main navigation must be clean, consistent, and there shouldn't be too many pages in it because…

Your website's hierarchy should be well established and it should be very clear which pages are primary, tertiary, etc. This is communicated by your url structure (www.yourdomain.com/primary/tertiary/and-so-on/)

Internal links on your website should be very consistent. Basically – the most linked-to pages within your website are likely the pages that will be included in sitelinks

Note that in order for expanded sitelinks to even appear – your site has to be ranked #1 for the search in the first place.
*Psst: If you're an Odysys customer – we do this for you already.
Take Back Your Direct Bookings
Implementing these tips will help you convert the easiest direct bookings of all – the guests who already want to stay with you! We're assuming that your website and booking engine are actually doing their job and converting the visitors you get – but that's a subject for a different blog post.
---