Google MyBusiness Now Allows You to Chat Directly with Potential Guests Who Find Your Business Listing in Google Search
Communicating with your guests prior to their stay is now easier than ever. In July, Google launched a new messaging chat feature for Google My Business users based in the United States. The new Chat feature allows customers who see your Google MyBusiness or Maps listing to contact you directly with the click of a button and have a conversation with you via text message. This will give you another way to improve your pre and post-stay customer service and the ease of communication at all stages of the guest journey.
Getting Started with the Google Business Messaging Feature
Sign into MyBusiness and locate the "

Let Customers Message You" card on the page or just click "Messaging" on the left hand side
From there, you will be asked to enter your desired phone number.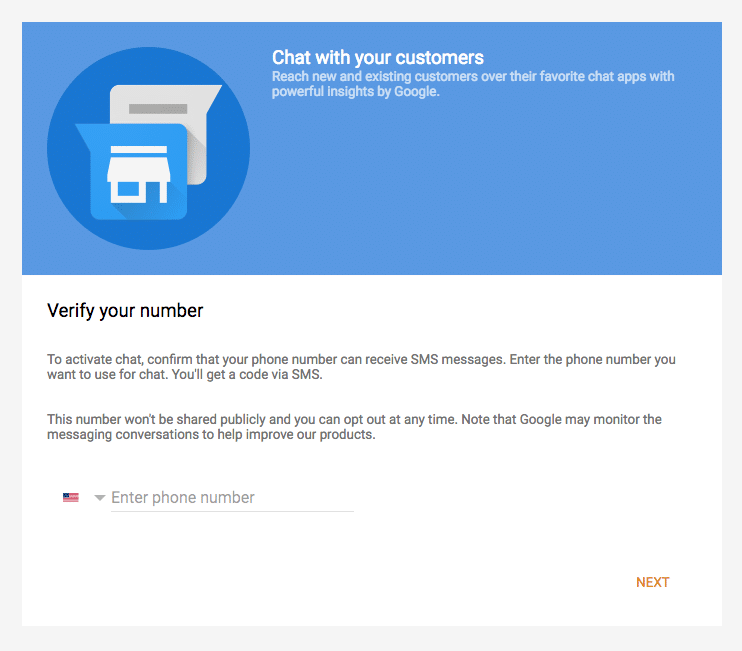 You can only use one phone number, so the number you provide should be capable of receiving SMS messages. Make sure the phone number you chose is readily accessible to you during your stated business hours.
Note: This number can be different than the number you have published on your business listing. Customers will not be able to see the number.
Google will then send a verification code to this number. Verify the number and then configure your Welcome message.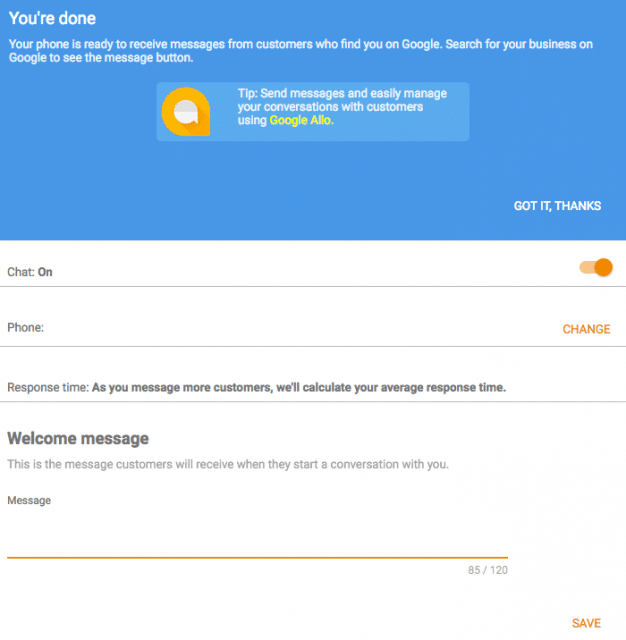 It is as easy as that! You will now be able to receive and respond to direct chat messages from guests or potential guests.
Tips for Using Google's Messaging Chat Feature
Here are a few things to keep in mind before implementing this new feature:
If you choose to utilize this feature, MAKE SURE YOU ARE RESPONSIVE. Customers expect a swift response. Be aware that when customers message you, they will see your average response time. Long response times may affect their perception of your customer service. If someone messages you during your stated business hours, it is in your best interest to respond as quickly as you can.

The Messaging feature is turned on and off manually. The Messaging feature is not linked to opening hours.

At this point, Messaging is only available to Google MyBusiness users in the US, Brazil, and India.

You will only be able to receive and send messages from ONE number.

The supported messaging apps are SMS, Allo, and

Android App Preview Messages

.
If you want to edit the phone number:
Sign into my business and select the

Chat

card.

On the right side of the Chat card, select

Edit Number.

Enter your new phone number.

Select

Submit

.
To turn off the messaging feature:
Sign into Google MyBusiness.

Find the "

Chat

" card in the home menu

Click

Opt Out

.

Click T

urn Off.
The new Messaging Chat feature gives you the ability to connect directly with your guests in real time. It has the potential to improve the level of communication and customer services you provide to your guests before, during, and after their stay. Like we said, this feature is brand new, so we are excited to learn about it alongside you.
Here is Google's Help page if you would like to learn more about this new feature.
Pssst: Make your life easier. Check out our free marketing resources for innkeepers & hoteliers and sign up for our next Webinar and learn how to drive more direct bookings online.