Hotel Digital Marketing Audit & Consultation
ARE YOU GETTING AS MANY DIRECT BOOKINGS AS YOU SHOULD BE?
GET A CUSTOMIZED MARKETING CONSULTATION FROM ODYSYS FOR FREE! ($199 VALUE)
NO STRINGS ATTACHED!
We'll Create Your Scorecard and Provide a 1-on-1 Marketing Consultation Based on Our Findings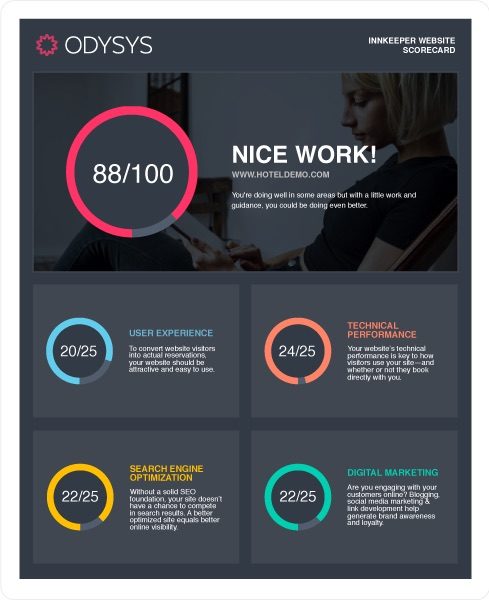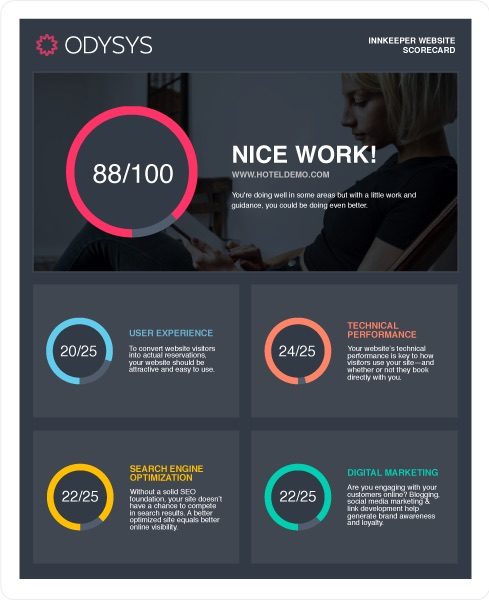 Complete the form below to start the process!
Are you getting as many direct bookings as you should be? Let us analyze your website and digital marketing efforts and provide you with a customized report. Free! No obligation.
Get a customized marketing consultation from Odysys for free ($199 value). We will help you identify how to increase direct bookings. We will provide a written report, an SEO grade, and recommendations for your current site and marketing efforts along with a 30-minute phone call to review and answer questions.
No strings attached!