Blogging, Vlogging, and Podding for Direct Bookings
Watch this FREE Webinar on Demand
To watch – simply fill out the form below. You will be redirected to a page where you can watch the webinar.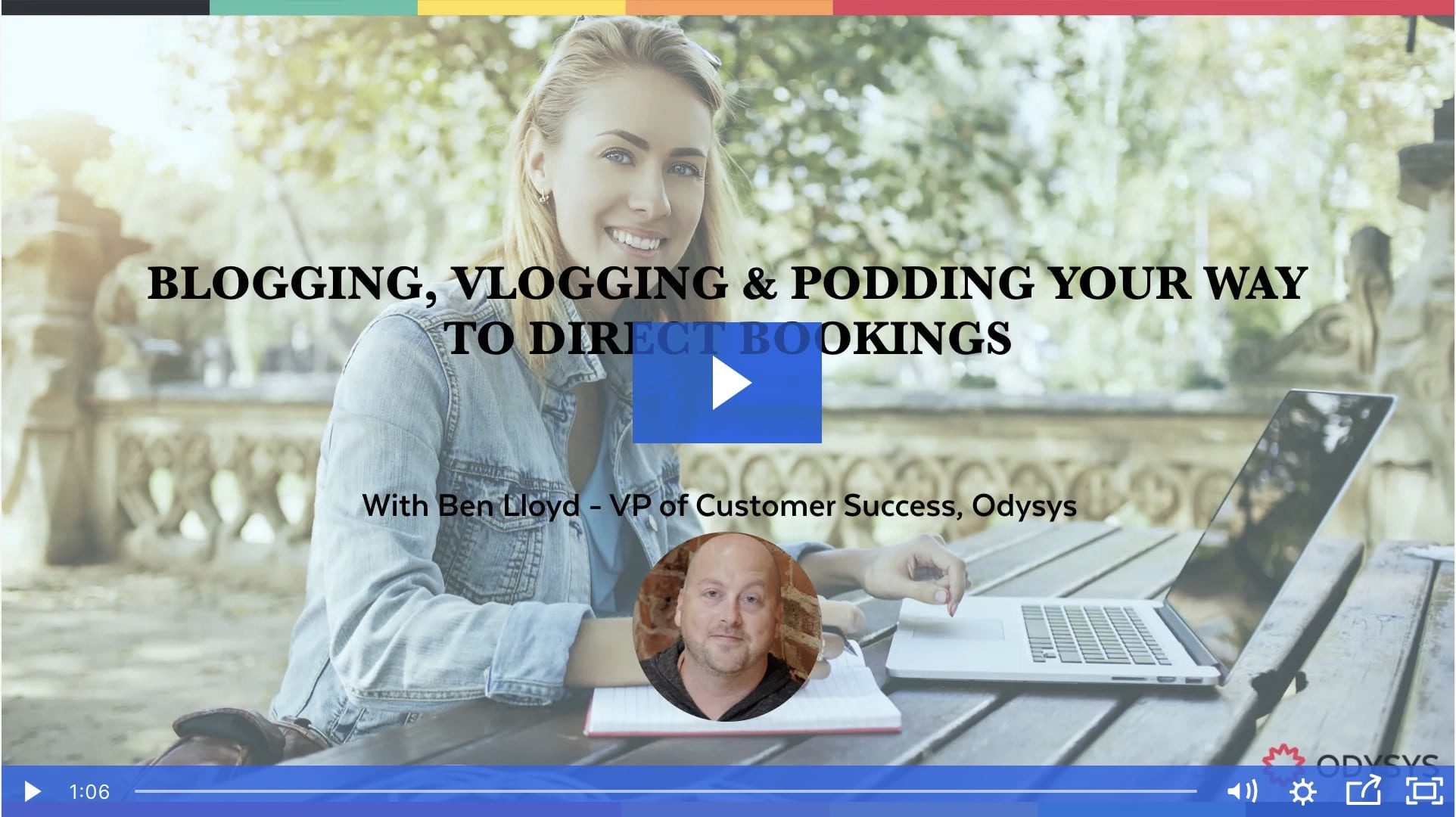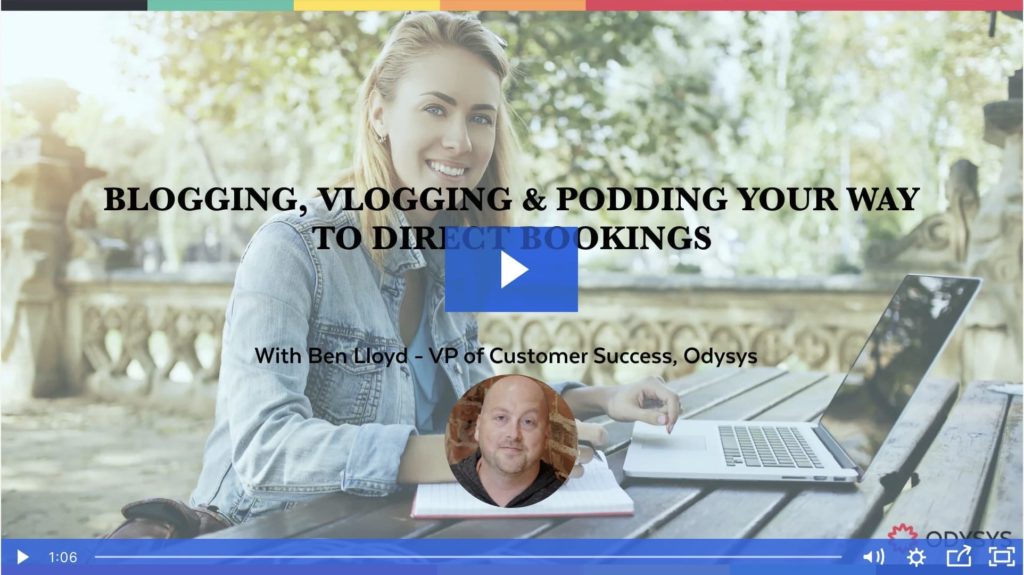 TO WATCH THE WEBINAR, FILL OUT THE FORM ABOVE
For years you've been told that blogging is the answer to all your online marketing woes. There's a lot of ways to reach your target audience online and in this session, we're going to discover how to put together the right pieces of content in the right format to reach your audience and set your property apart from so you can drive more bookings.
In this session, you will learn
How to identify the right type of content to create
How video and/or audio (podcast) can be an effective complement to your content
How to measure the performance of your content and improve results