Website SEO Basics for Innkeepers & Hotel Marketers
How to Drive More Commission-Free Direct Bookings from Search Engines
Watch this FREE Webinar on Demand
To watch – simply fill out the form below. You will be redirected to a page where you can watch the webinar.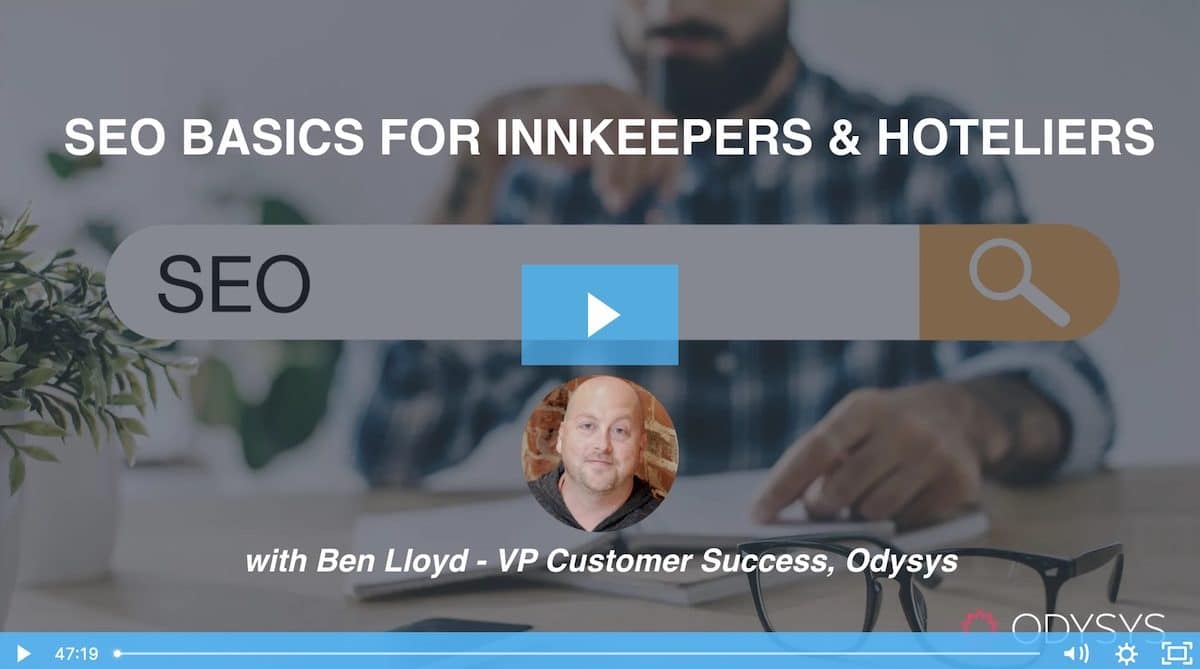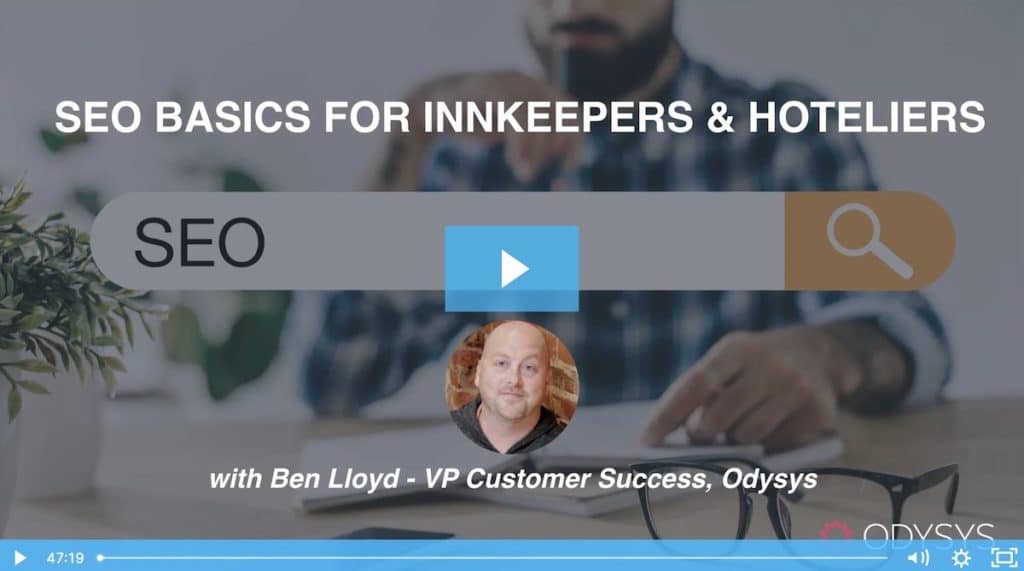 TO WATCH THE WEBINAR, FILL OUT THE FORM ABOVE
What You Will Learn in This Webinar
Let's face it. You didn't get into the hospitality business to be a digital marketing expert. Search Engine Optimization (SEO) stuff is confusing. You need to know the facts and what to do.
Want more direct bookings from search engines? Watch this Webinar on Demand and get the straight, no-BS information on SEO for your property's website.
In this webinar, you will learn the keys to SEO for your property's website. We will layout the basics to make sure your property is "findable" by your ideal guests.
The 3 keys to SEO and search engine rankings are how to make your property stand out in search results and get more clicks
How to optimize your website and your pages for search engines
SEO myth-busting and what not to waste your time on