On this week's InnSpeak podcast, I focused on how to improve your local ranking factors on Google. I was inspired by Moz's 2018 local ranking factors survey, an annual report that helps digital marketers better understand the SEO strategies and techniques that are working best. As innkeepers, your main focus should be on getting your website to rank better on Google's Map results.
Listen to the podcast here and follow along as you read this post for our tips for improving your local and map rankings on Google. CLICK THE BIG PLAY BUTTON TO LISTEN
Don't Miss an Episode of the InnSpeak Podcast: Website, get notified by Email, follow on Facebook or Instagram, listen on iTunes or Google Play or even Spotify.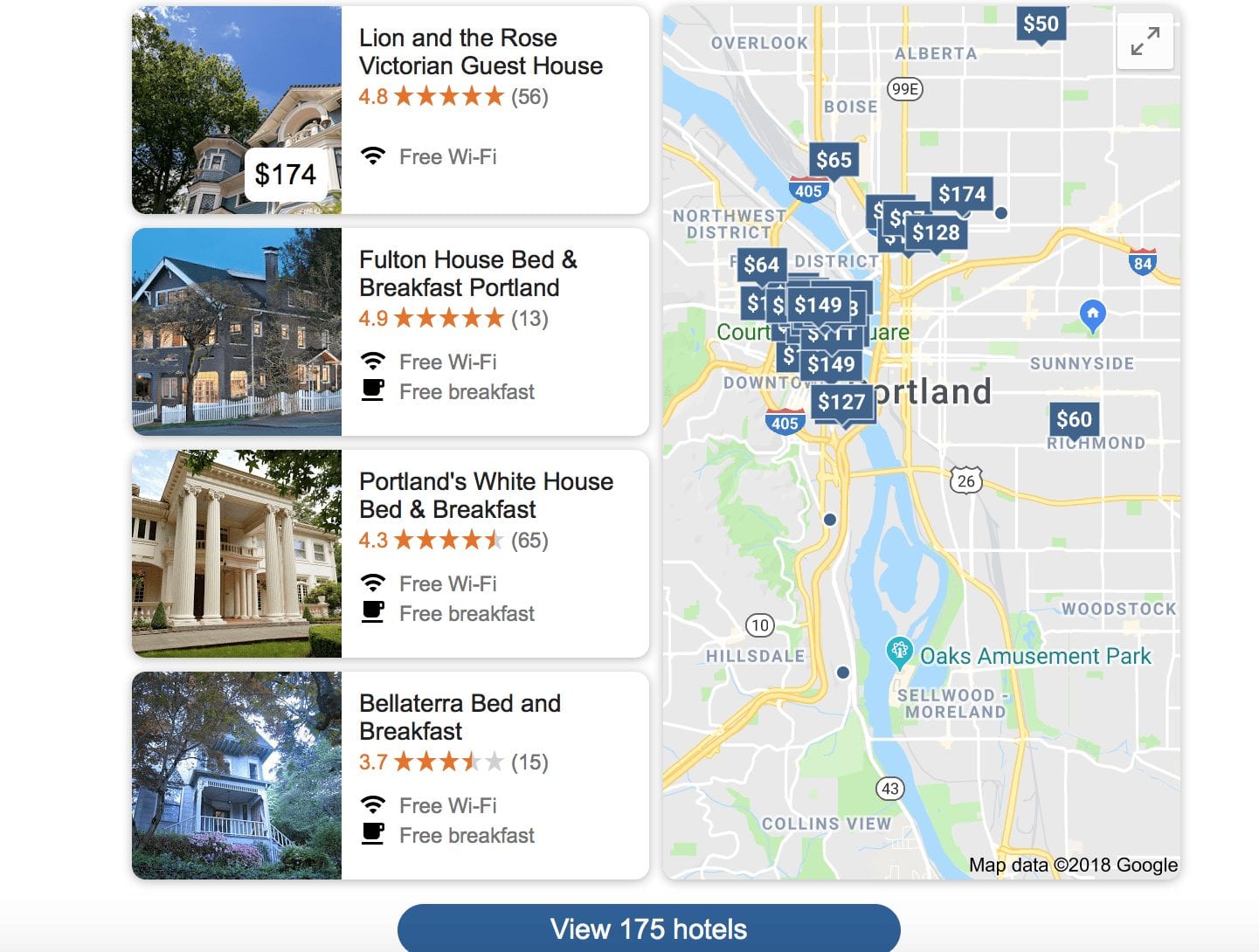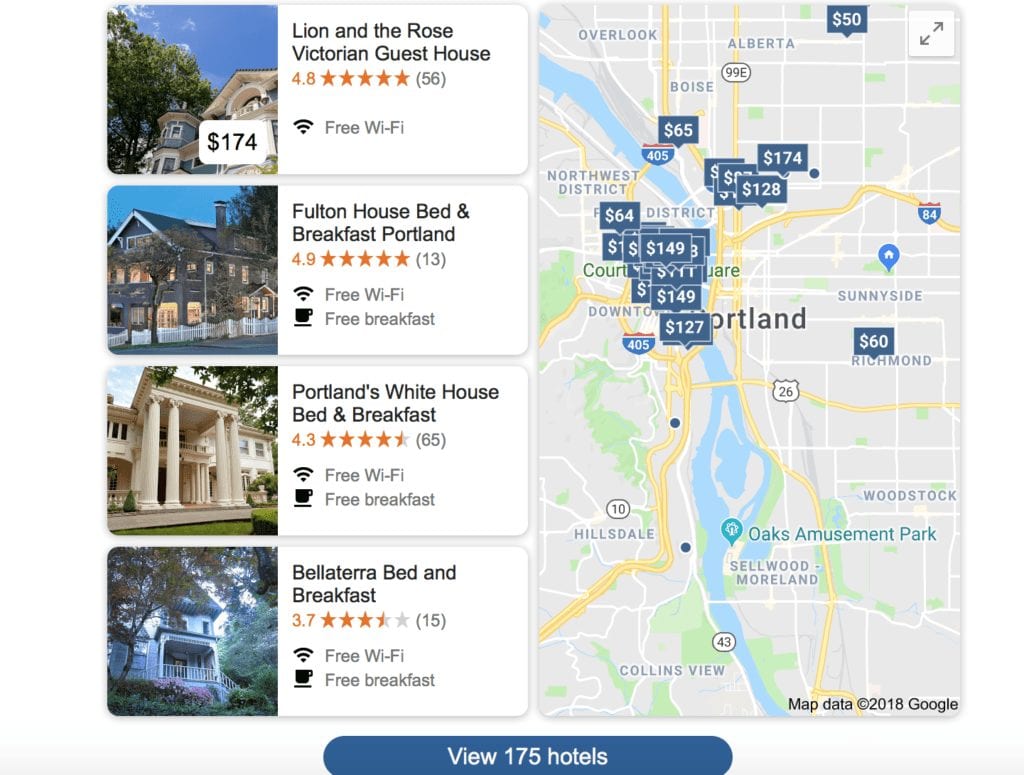 1. Claim and Optimize Your Business Listing
The most powerful way to improve your rankings on Google Maps is to claim and optimize your listing on Google My Business. If you haven't already claimed and verified your business listing, do that now. Once that's done, head to your Information section. From there:
Update your phone number, physical address, email address, and website URL

NOTE: if your website is HTTPS – which it should be by now – then update the URL in your business listing to HTTPS

Updated your primary business category to the top keyword for your property, ie. inn, boutique hotel, bed & breakfast, ect.
Add any additional categories that fit your property, such as wedding venue, events space, pet-friendly lodging, family-friendly lodging, and so on. Max this list out!
Add all relevant amenities and attributes, including air-conditioning, WiFi, accepted payment forms, pool, wheelchair accessibility, ect.
Include high-quality photos of your property in all categories: Exterior, Food & Drink, Rooms, Common Areas, and Amenities
2. Ask For Reviews on Google
It is essential that you ask your guests to write reviews on Google. This is the number one piece of SEO advice to task away from Moz's report. While reviews on third party sites like TripAdvisor are helpful, the reviews on Google have the power to dramatically improve your local search factors. You can ask for reviews in your post-stay email; just make sure you are linking your guests to the place where they actually leave the review, not just your listing, so they can easily leave a review without click around. Click here to learn how to get the reviews URL for your Google business listing.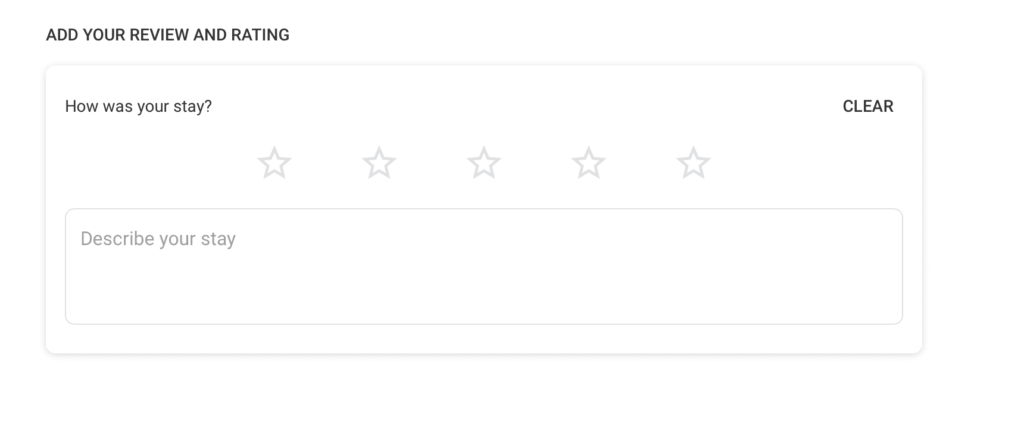 Linking Guests to Your TripAdvisor Reviews Page
In TripAdvisor, open your listing and then scroll down to "Reviews"
Click on the "Write A Review" button
Link to the following page in your post-stay email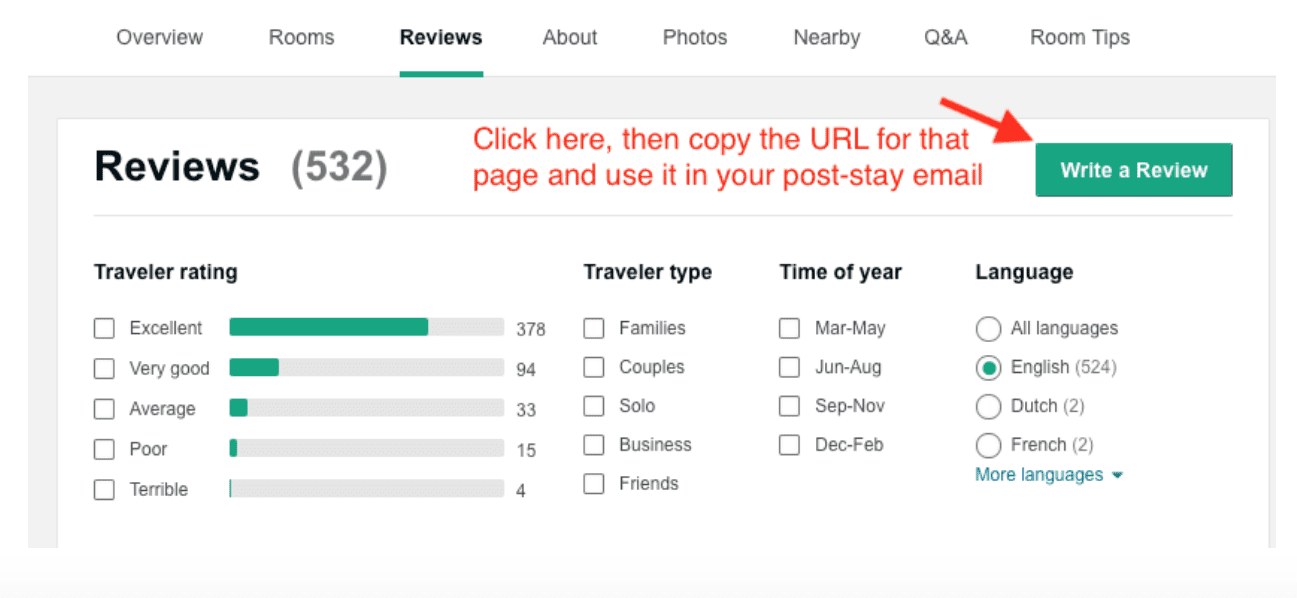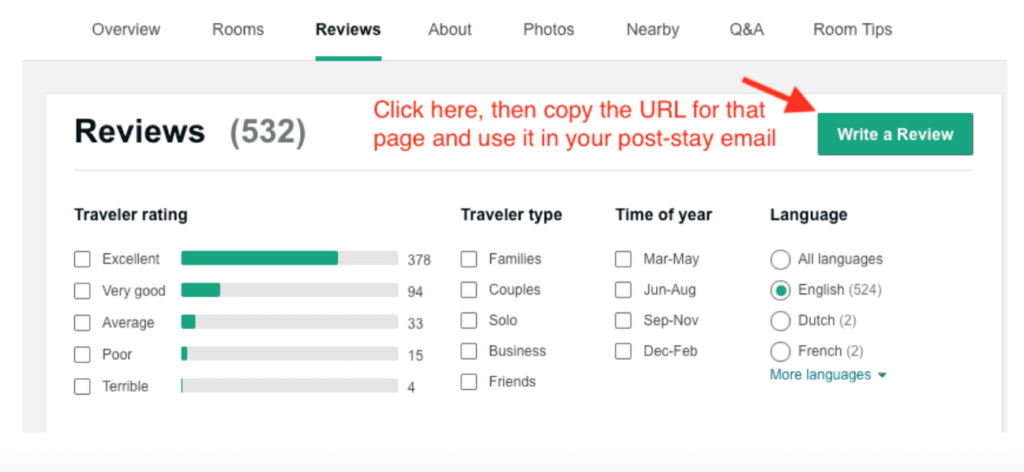 Reply to All Your Reviews
Remember to reply to any and all recent reviews, even if it's just a quick "Thank you! We loved hosting you!" You can also remind them of any packages or deals you offer returning guests, pointing them back to your post-stay emails.
3. Update Your Citations
Your business name, address, and phone number need to be consistent everywhere your property is listed on the web, including bed & breakfast associations, TripAdvisor, Yelp, Facebook, and data aggregators. Go through each of these associations and make sure the information that is listed matches what is on Google. This can be time consuming, so remember that you can pay an outside source, like Odysys, go do it for you. At Odysys, this is included as part of our Google Business Listing Optimization service.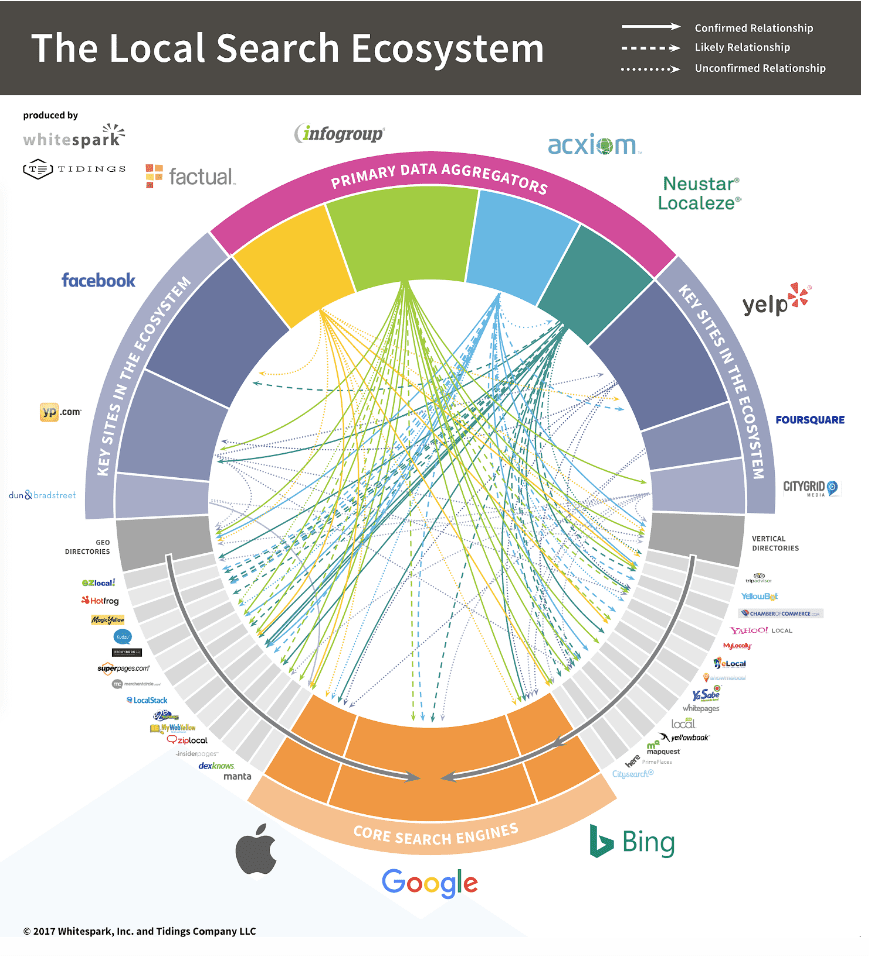 4. Improve Your Website's Content
Create content on your website that matches the keywords you want to rank for. For example, if you want to rank as a family-friendly property, there needs to be accompanying content on your website. That can take the form of a sample block of text, pictures or video, a separate page or tab, and/or a couple of blog posts about explore your destination with the kids.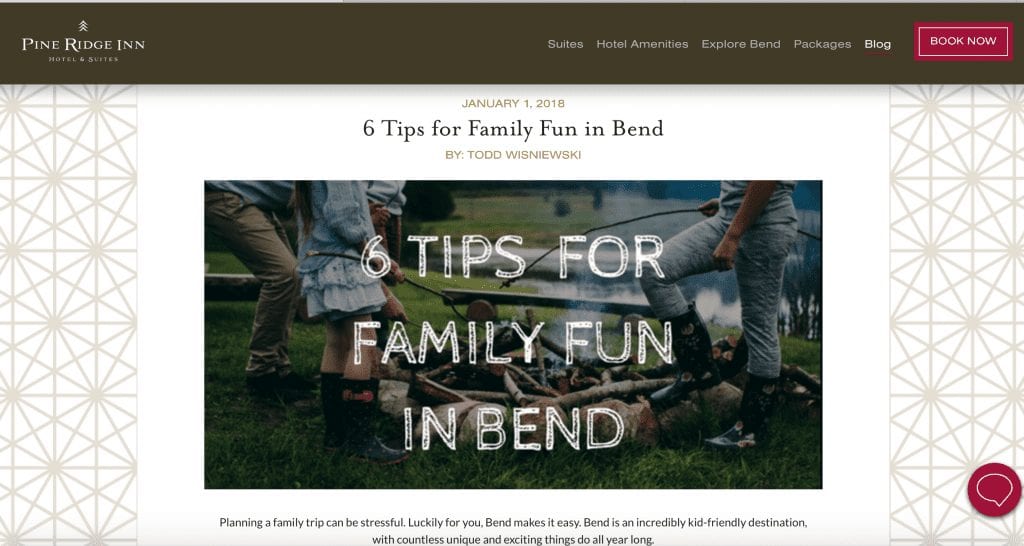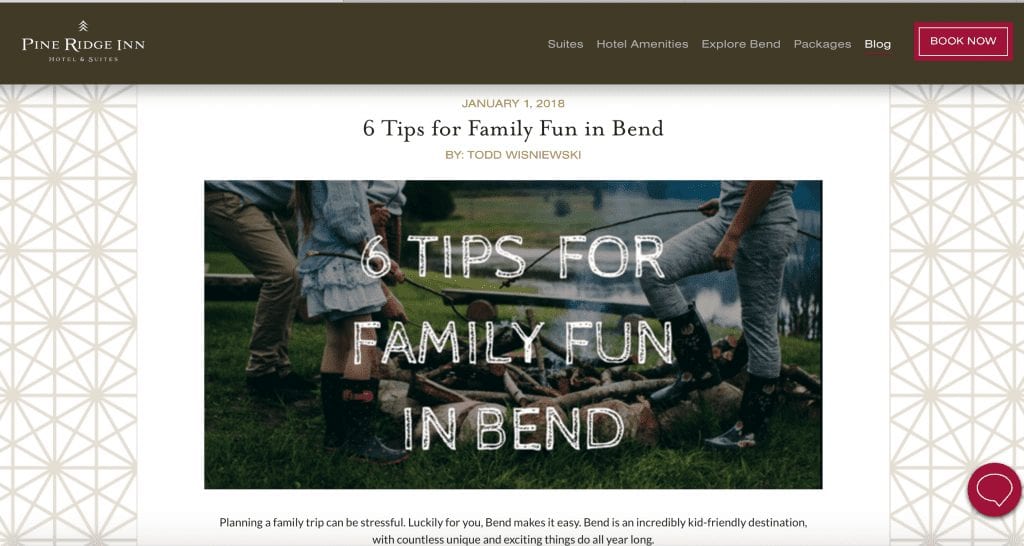 5. Include Video
In the past, we've talked about the important of pictures and video to your website. That extends to your My Business page too.You can now add videos to your Google My Business page. If you have a video, make sure you uploaded it to your business listing as well. Remember that when we say video, we don't just mean a slideshow of photos set to music. If you decide to include a video on your website and business listing, consider interviewing a guest, taking viewers on a personal tour of your property, or taking a minute or so to tell your property's story using both voice-over and imagery. Once you've made the video, you can also put it on your property's Facebook and Instagram.
What to Avoid
There are also a couple of things you should avoid when optimizing your My Business listing. Make sure you aren't:
Listing inaccurate categories. If you aren't kid-friendly, don't say that you are. Your dishonesty could result in unhappy customer and an angry review.
Including the wrong address on your website or business listing. The address should be your accurate physical address. Don't change your location to "Cleveland" if you are technically located outside the city.
Duplicate Listings. There should only be one of your on Google and all other key aggregator and citation sites.
For more in-depth information about improving ranking higher on Google Maps, listen to the latest InnSpeak podcast episode. One easy, 15-minute listen can dramatically improve your local SEO and increase your direct bookings.