New free resource! Download: Direct Bookings Checklist
Driving direct bookings takes a combination of great search engine optimization (SEO), an engaging website that works great, and using marketing tools like local search, email, search ads, links, social media, etc. Use our checklist to see what your marketing is missing.
Get a leg up on the competition with our 51-point checklist that will help you identify exactly what needs to be done to improve your direct bookings.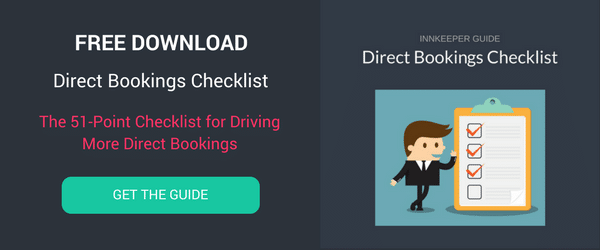 The Checklist includes:
Website: Technical & Content Optimization
Website Visitor Conversion
Social Media
Local SEO
Website Marketing & Links
Images & Video
Chat
Advertising
The 4 surprising pages your website needs to convert visitors
Email
and more!
Download our Direct Bookings Checklist and stay focused on SEO that works!