Content Curation for the Win
Creating fresh, engaging, and high-quality content is essential to connecting with your audience and building your brand. On the Odysys blog, we regularly encourage readers to maintain a successful blog, build a strong social media presence, and reach out to other local businesses. We know that sounds like a lot of work. But here's some good news. Not all of the content you use has to be entirely your own. It is easy and beneficial to use other people's content to market your bed & breakfast. We're not talking about plagiarism here. We're talking about content curation. Here's how it is done.
Share Relevant Content on Your Social Pages
When people visit your social media pages, they aren't just looking for relevant information about your property. They also want to gain insight into your destination. Use your social pages to share relevant content about upcoming events, local happenings, and interesting news items. Start by following local newspapers, bloggers, tourism websites, and businesses. Then, re-share links to their posts on your own social media pages. The writer/business will likely appreciate the free promotion and might even return the favor in the future with one of your own blog posts!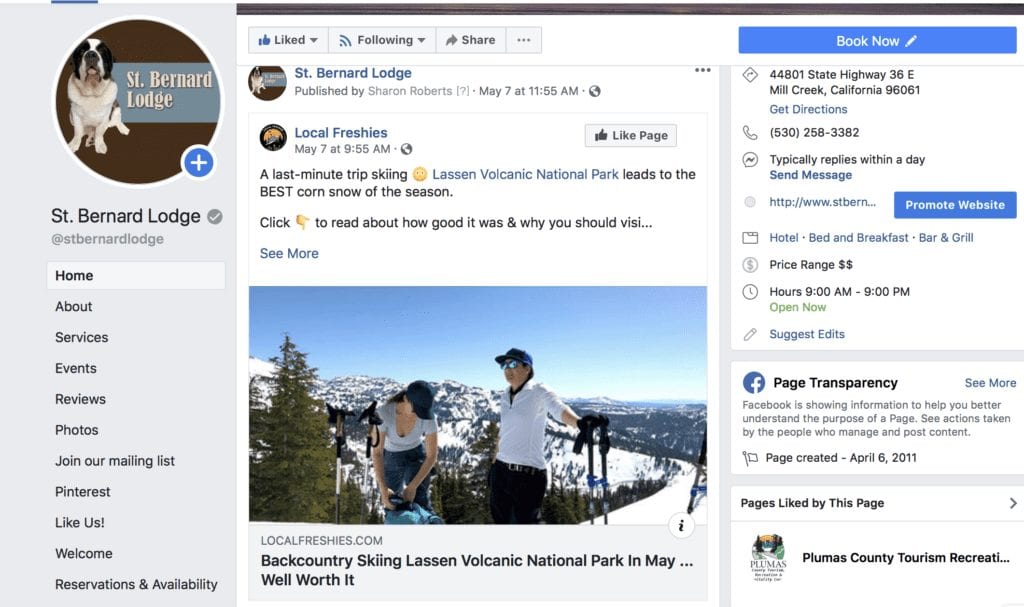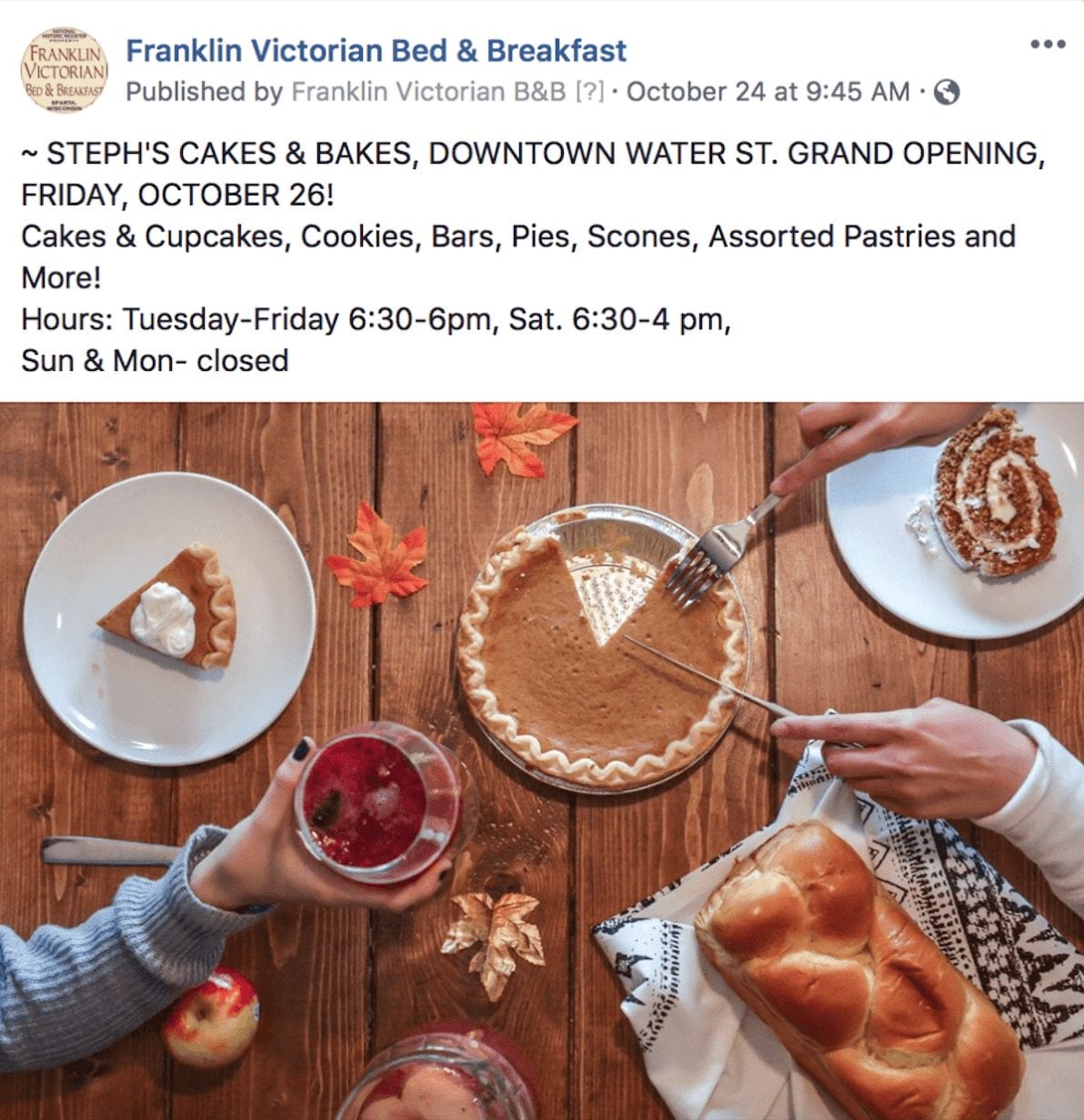 Capitalize on Customer-Created Content
User-generated content refers to anything a guest posts on social media about your property and/or destination. A study published to Internet Marketing revealed that a whopping 76% of people post about their vacation on social networks. Take advantage of this and re-share some of their content. That can be a photograph, a link to a blog post, or even a positive comment about their time in your destination. If you see a guest posting about your property or if they tag you in a piece of content, re-share it on your page. If you are on Instagram, use the Repost App to re-share other people's posts to your Instagram feed.
User-generated content can take some of the burden off of you while also helping you to stay connected with your guests. This is one of our 5 Essential Social Media Strategies for Innkeepers. Don't be afraid to ask for this type of engagement. Suggest guests share photos from their stay, post about their breakfast, or tell a story about the most memorable moments from their trip. As the success of sites like Yelp and TripAdvisor show, people trust what they hear from other people more than they trust overt marketing. User-generated content is a smart way to promote your property without being to "salesey" about it.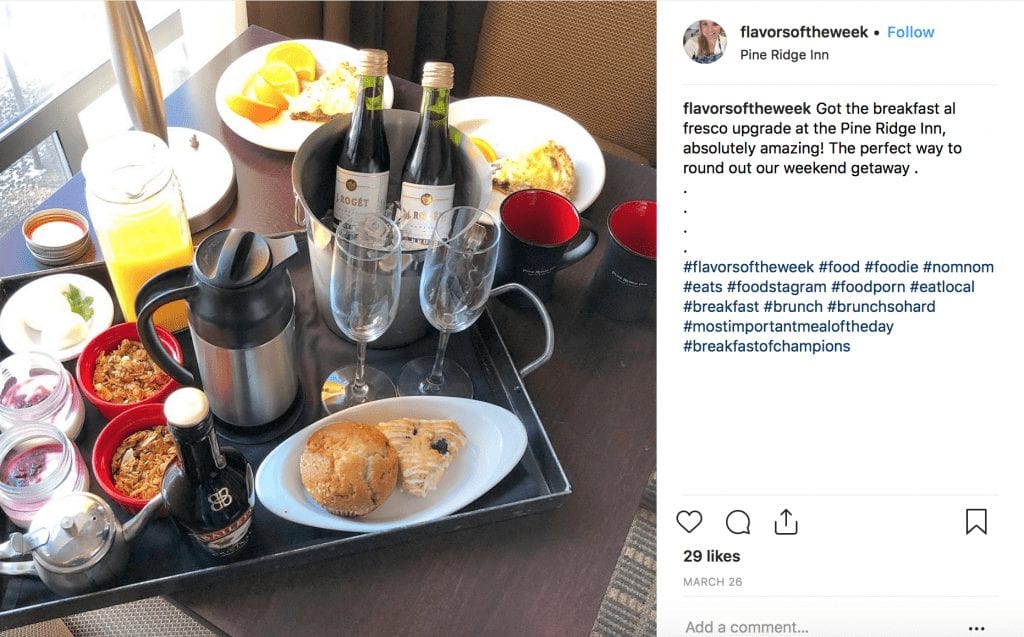 Expand Your Newsletter
As we mentioned above, start your content curation process by following tourism websites, associations, local papers, publications, bloggers, and relevant businesses. You can also use this content in your email newsletter. Track down and subscribe to relevant feeds, social media pages, and websites and then look for content to share in your monthly email newsletter. As a rule of thumb, try to keep your newsletter 90 % educational (ie. sharing articles or blog posts about upcoming events, businesses openings, reasons to travel to your destination, ect.) and 10% promotional (ie. telling guests about current specials and encouraging them to "book now.") As part of Odysys' email newsletter marketing program, we do all this for you. This strategy is proven to improve open and click through rates for your emails, which helps you generate more bookings.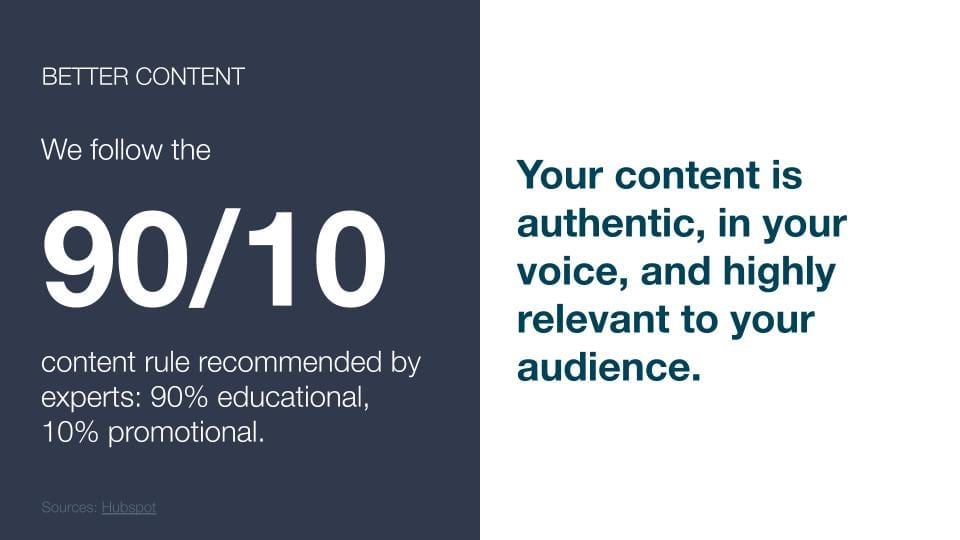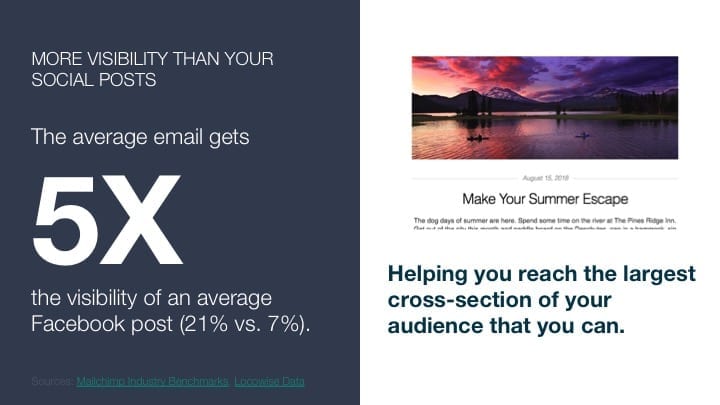 Using other people's content is a great way to market your destination, connect with guests, and improve your reach. But isn't that stealing? you may ask. No. As long as you mention where you got the content and link back to the original, you are actually doing the writer/business/blog a favor by promoting their post! Through using other people's content, you can improve your relationships with the local community while getting some free, low effort marketing in the process!