It's the middle of a pandemic and you're in crisis mode now. You're thinking to yourself – I'll maybe look at this post later or I'll deal with it when I can start booking guests again.
That's OK, but if you have some time on your hands now and you want to work on your digital marketing, the tips in this Webinar are really about getting your listing tuned up, and your process in place for improving your results over time. In other words, it's a good time to set yourself up for success when business starts to return.
Click the image below to watch this free training webinar on-demand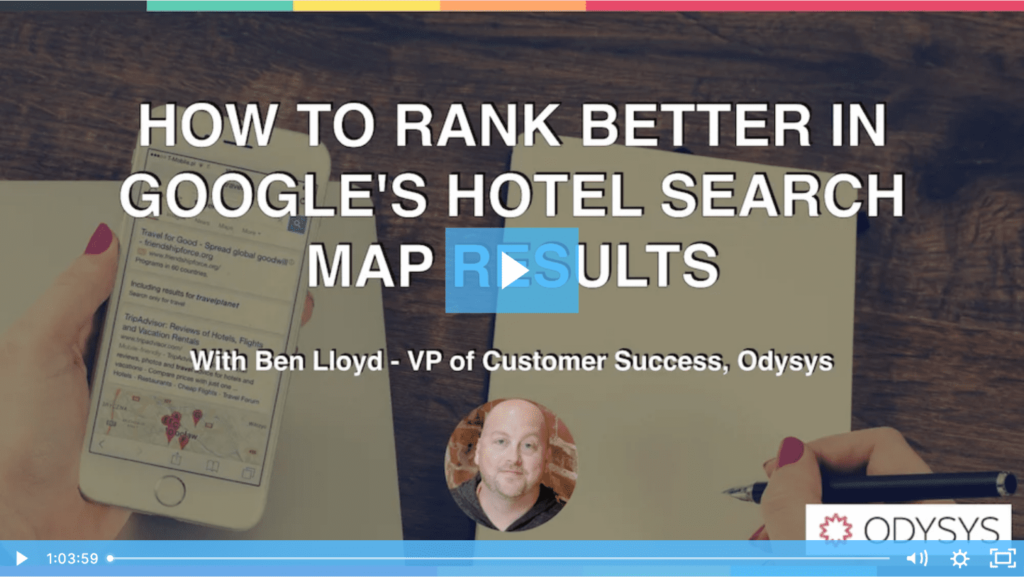 One question I get all the time is "what one thing should I be doing for SEO?" – my answer is always the same. Keep your Google business listing up to date, and get more 5-star reviews on your Google business listing. This is not the answer most people expect.
They expect me to say 'start blogging' or 'make this one change to your website' or are hoping for some kind of black-magic-behind-the-scenes secret (there isn't one). If you have time to only do one thing on a regular basis, focus on your Google business listing. If you've got more time – I have plenty of advice for you as well. But if your Google business listing isn't tight, all those other efforts will fall a bit flat.
PSA: Did you know we have opened up Odysys Academy to everyone? This is your step-by-step playbook for improving your digital marketing and driving more direct bookings. Check it out now as it is typically only available to customers and we'll be taking down access in a couple weeks. Click here: https://odysys.com/academy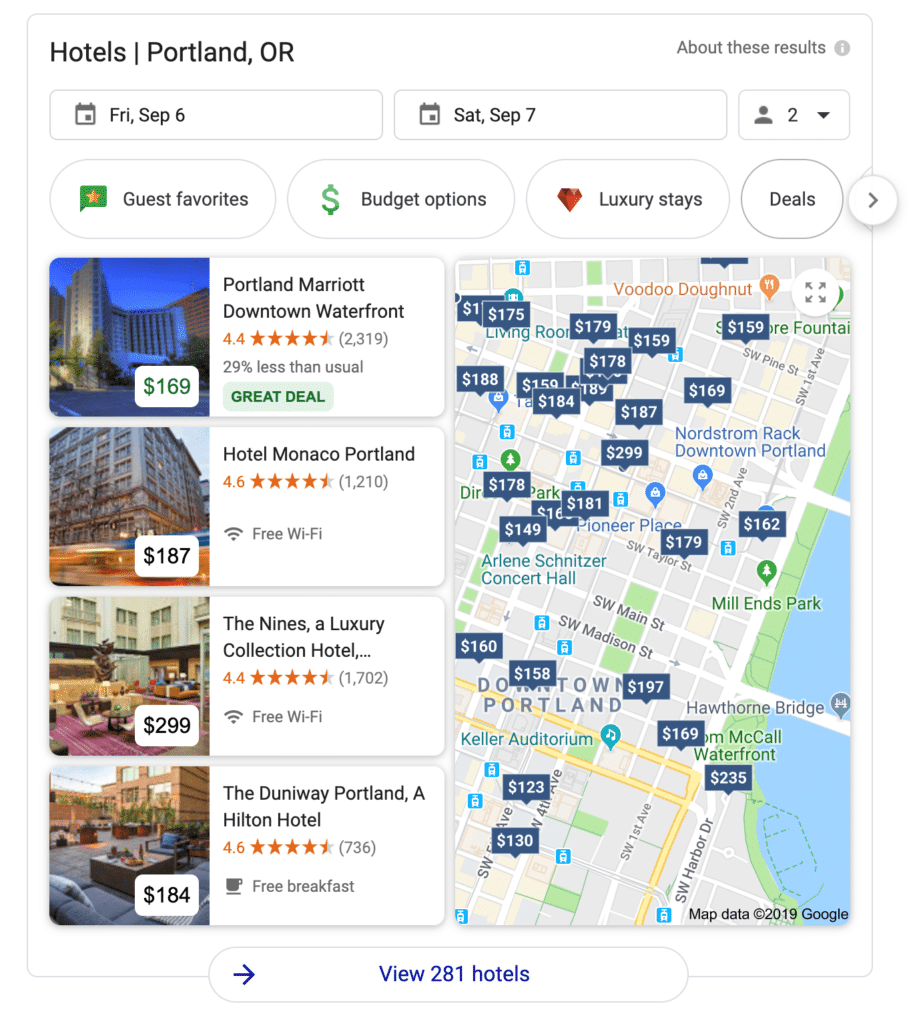 Your property's Google business listing is right up there at the top of the list for what it takes to drive direct bookings. It's just as important as your website as Google results for accommodations have become dominated by the map (aka hotel search) results.
Getting visibility here is a key piece to your property's SEO and direct bookings strategy. I'll bet you didn't know that Google has entirely different criteria for how your property gets ranked in the map results than it does for the regular search results.
This webinar walks you through exactly what you can do now to start improving your property's rankings. (And what you can plan to do once things start to open up again post-Covid).