Google+ will be shutting down on April 2nd, 2019. In recent weeks, we've been fielding a lot of questions from innkeepers about what this shutdown means for their property and how to proceed moving forward. There seems to be a lot of confusion out there, so we are dedicating this blog post to clarifying misunderstandings and easing your concerns about this upcoming change.
Why is Google+ Shutting Down?
According to the folks at Google, Google+ is shutting down due to low usage and challenges maintaining the product in accord with customer expectations. Pretty much, Google+ wasn't working and they decided to scrap it all together.
Google+ Is NOT Your Google Business Listing
These Are Two Different Google Products
Let's repeat that one more time: Google+ is not the same thing as your Google Business Listing. This is hands down the most common point of confusion for innkeepers. Google may have caused most of the confusion themselves because a few years ago, your Google+ and Google Business listing were the same. Then they created the precursor to Google MyBusiness: Google Places. Now Google+ and Google MyBusiness are two distinct entities.
Your Google Business listing is still an incredibly important part of your property's success in search engines. As we bid farewell to Google+, now is a great time to focus on optimizing your Google Business listing. For more information, check out our blog post 5 Easy Ways to Improve Your Local & Map Rankings
What if I have Google+ Link on my Website?
Starting April 1st, Google will begin deleting content from all Google+ pages, including photos and video. First things first, we recommend downloading and saving all that content so you don't lose it forever.
Next, we suggest you change the Google+ link on your website to a link to your Google business listing. To do that:
Go to your business listing in Google Maps
Click the "Share Button"
Copy that link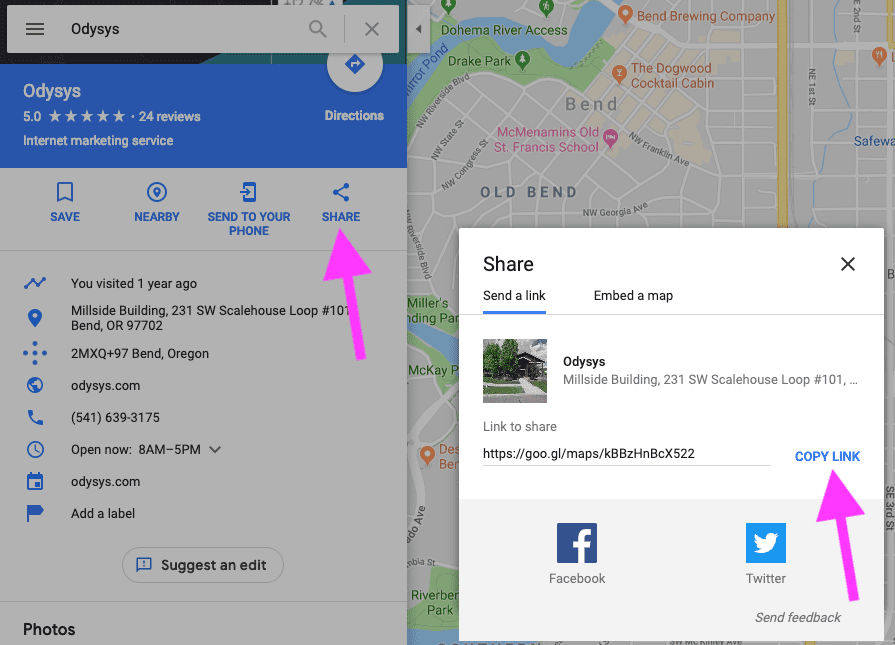 It can be tricky to know the difference between a Google+ icon/link and and a Google Business icon/link.
The Google+ link/icon looks like this: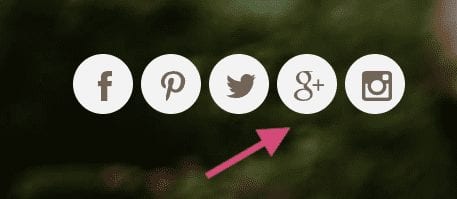 Your Google Business icon/link might look like this:

Or it could look like this:

Moving forward, make sure that the link on your website looks like the second photo, and links to your Google Business Listing instead of your Google+ page.
Psst – Odysys customers. Click here to see how you change the icon/link on your website.
The Upside?
You won't really be losing much once your Google+ listing goes away. In fact, it's just one less thing to worry about! Focus all your social efforts on Instagram and Facebook instead. This will be more effective in the long run anyway.