This is a guest post from Amy Rosenberg of Veracity, a Portland area PR firm.
Every year, your most dedicated customers return to your property because of its quaint charm, friendly staff, and first rate amenities. While these customers are undeniably important, you also want to attract new travelers to your corner of paradise. However, the competition is fierce within an online marketplace vying to capture all of your bookings.
In recent years, you may have been encouraged to abandon more traditional, "down-home" PR tactics. Many believe that though old-school PR may communicate a wonderfully comfortable ambience to potential guests, this "mom-and-pop" mentality will not serve you well in the new marketing arena. I beg to differ. Even as I hear the SEO's ramble on about the importance of quality links for building organic search results, I know that small property owners will be able to oblige, finding their online PR groove without straying too far outside their comfort zone. You don't have to write a 25-page press kit, cobble together an awkward stunt, or hire a fancy PR firm with New York connections. With just a few local PR tips, you'll be getting quality links in no time.
Stop Overlooking Your Own Backyard
The links many SEO's ogle after are from news outlets. But you're probably thinking you have to land a feature story in the New York Times or snag a spot on a Conde Nast list. While that would be amazing and the link you'd garner might be more powerful, it's not necessary. It can take years to get this kind of recognition. Plus, you might have to involve your customers and ask them to vote you onto many of these lists. By doing it your own way and garnering stories in your own backyard, you can see immediate SEO results.
Even if the audience you want to draw from isn't consuming your local media, stay in front of local residents in your area can bring referrals to other potential travelers. Regardless, if the SEO-friendly link is all you're after, then who cares who's reading it, right?
These local PR ideas can translate into stories for the following local media sources:
Community newspapers focusing on a specific neighborhood or area
Daily newspapers in your city and/or region
Business journal or business magazine/newspaper
Possibly the glossy lifestyle magazines in your city and/or region—these are harder to land and not all the coverage translates online
Television—the "news desk" for quick turnaround stories or the morning shows for feature/lifestyle promotions
Radio? You'll notice I do not have radio on this list. We don't really pitch radio anymore because we haven't found it translates into many linking opportunities.
Keep in mind that most newspapers have websites these days (if they don't, do not waste time pitching them!) and stories you land in print are typically placed online too.
Start with Your Own Ideas
But where to begin? Many of us spend too much time writing elaborate strategies and compiling extensive media lists. Refrain from getting lost in the planning without accomplishing much action. Think about what you have going on right now and what's coming up. There are some basic news items that your local media might cover that could bring links back to your website. Here are some ideas:
Hiring News
Tell the business section about someone you've recently hired or promoted. Find out if your new hire lives in a specific community that has a newspaper then submit to that newspaper's editor with a note at the top of the email calling out the fact that your new hire is a resident of the area they cover. Sending a headshot will net you more coverage and make this story more compelling. More importantly, if you're hiring a large batch of workers in any field, let the local press know—they will want to tell people this good economic news!
Promotions
Creating a promotion that engages the locals, such as a referral program, could possibly garner a story in your local travel or entertainment sections. Or if you have any amenities that regularly draw locals, such as a restaurant/bar, spa or public gym, you should be in the practice of consistently finding ways to communicate with your local audience through the press.
Remodels or New Services
The locals actually care about what is going at your property because they are proud of you! A remodel would likely net a substantial story. Let the press know what you've done in a simple email and invite them to take a look themselves. An interview with the GM or owner could result in a feature story.
Awards & Lists
Did your property land a national award or a spot on a coveted list? If so, the local press might pick that up. Just send a simple email informing the press that you landed the award/list and give them a little background on what the award/list means. Send them a link that proves you actually received this honor.
If you act fast, send it to the newsrooms of your local TV stations and invite them to "capture footage" of your property to run with this good news. Send it the day you find out, ideally in the morning before the news cycle is dead which happens around 3 p.m.
Community Involvement
If you are giving back to the community in any way, such as hosting a food drive or sponsoring the local baseball team, let the press know about it. If what you are doing has a visual component, like the food drive, you might be able to capture video coverage and/or submit pictures of your own and send it to the TV network or newspaper if they can't be there to cover it.
Editorial Calendars
Pay attention to the local newspapers' version of these and submit news from your property when it makes sense. Read here for a full description of editorial calendars, which are a key way to gain national exposure.
Establish Your Local Media Database
Now that you have all of these great ideas and have started the semblance of a media list, you might wonder how to go about connecting with each outlet. You can always search for the newsroom roster on all websites, which should have a list of the editorial contacts either under the "about us" or "contact" sections. Depending on the topic of your news, you'll want to connect with people covering the following topics: travel & leisure, real estate, business and other areas matching your property's amenities, such as food and beauty (spas). Copy the editor/managing editor and if there is a digital editor keep this person in the loop too.
For TV, you'll want to send all of your news to the "news desk"— which is the hub of the newsroom and where all last minute decisions are made. Call the desk to make sure they got your email and to ask who appropriate contacts might be. They will direct you to the booking contacts for morning/lifestyle shows, while also being the decision maker on last-minute news pieces.
Good luck and always remember that you and your staff are your property's most influential spokespeople. Pound the proverbial pavement to make sure your local media knows just how great your property really is. Your SEO rankings will thank you in the long run!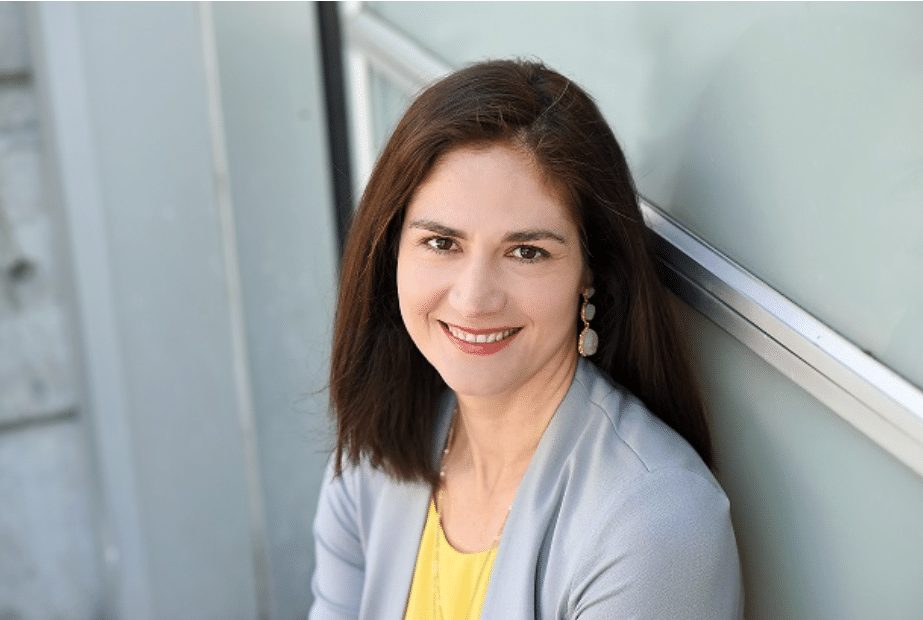 Amy Rosenberg is the President of Veracity, a PR firm that blends traditional and digital PR to favorably position clients in industries ranging from real estate, hospitality, nutrition, events and nonprofits. Amy manages the strategy for Veracity's clients and hosts PR Talk, a podcast that puts the media on the hot seat for a change so that PR people can better learn the craft.
---