People want the best. Why wouldn't they? We all want to eat at the best restaurants, pick up the best clothes, experience the best vacations. Google has even found a noticeable uptick in Google searches for "The Best ________", but what does the best mean?
The "Best" Means Different Things to Different People
In terms of accommodations, the "best" for some people may be synonymous with cheapest, for others best may mean closest to a big attraction, some may interpret best as the cleanest. So when I Google "best place to stay in portland oregon" how does Google know what criteria to use to match me with the ideal room for me? Google tries to offer suggestions to narrow it down into popular search terms.

After you hit search, Google will find deliver search results that are mostly lists and comparisons by 3rd party sites. You will rarely see a listing for a specific inn in one of these queries.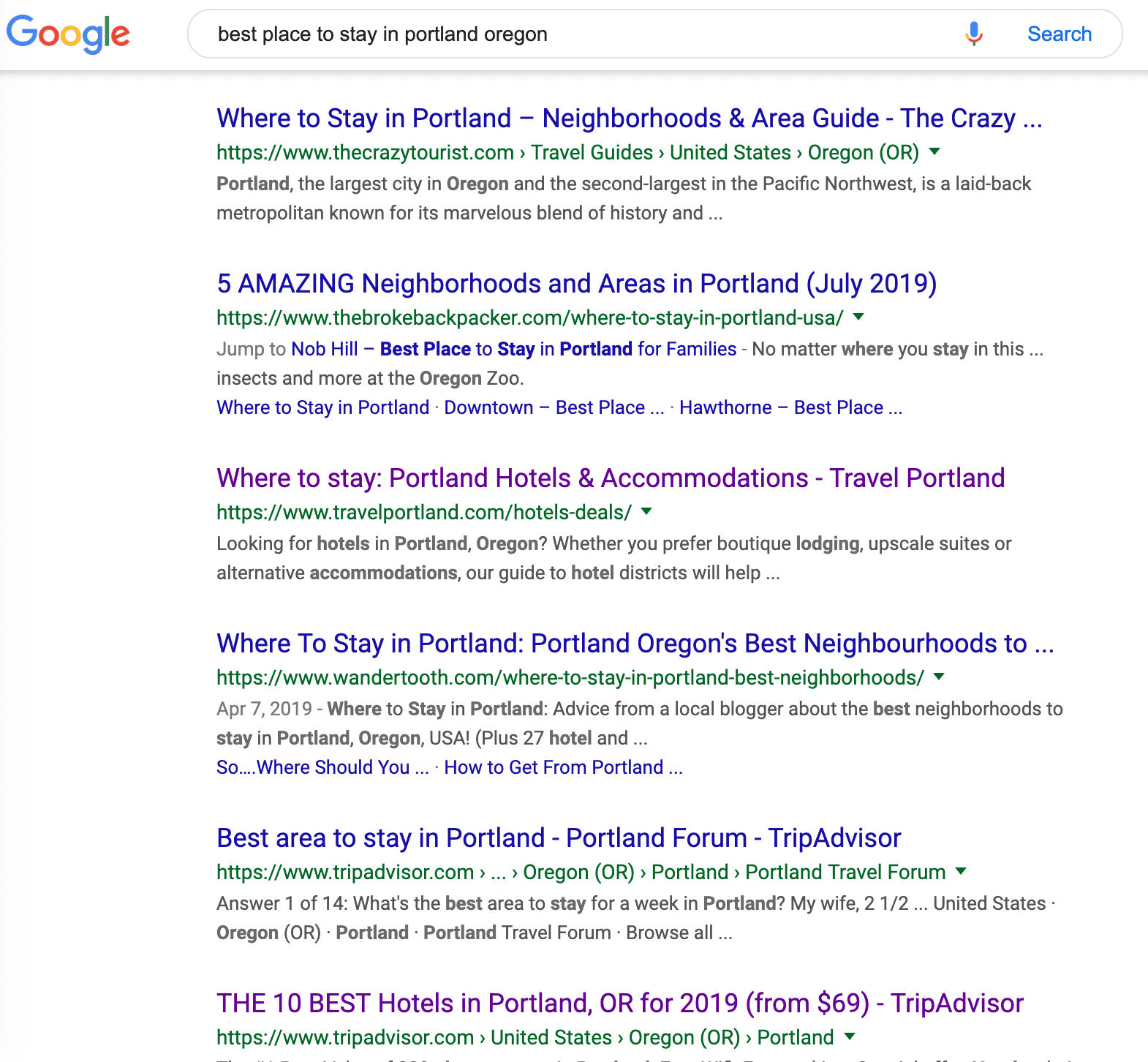 While you might miss out on getting into the search results, the Google Maps results will list specific lodging options.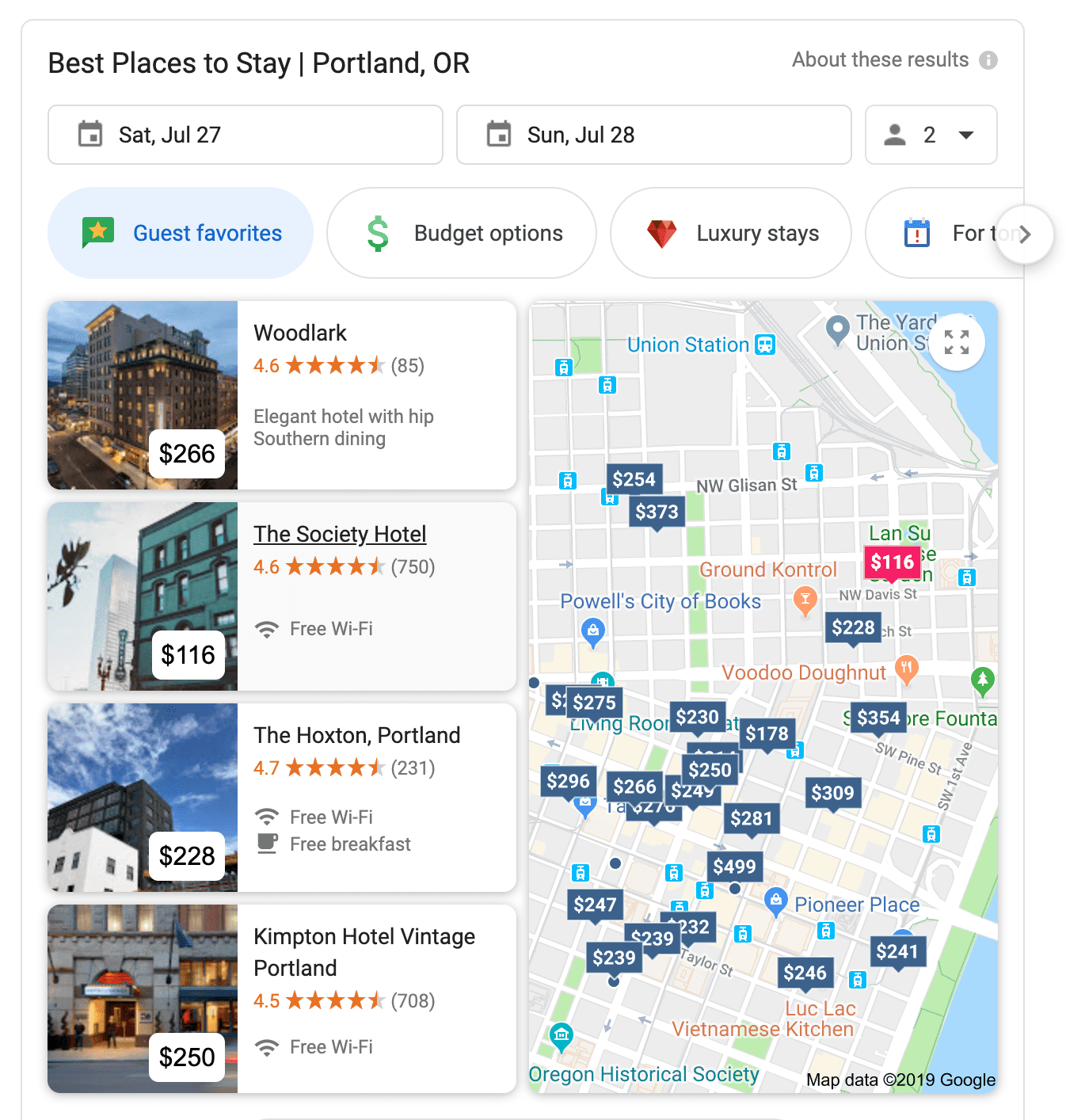 So this begs the question, how can your property be the best?
How to Be the "Best"… for Your Best Guests
1: Define: What does the best mean for your potential guests?
You may not be the cheapest or closest to the big sports stadium, but do your guests care? Think about what your guests love about your inn. Is it the gourmet 3-course breakfast you serve each morning? Is it the stunning views from your modern-chic rooms? Is it the family-friendly amenities? Whatever it is that your guests define as the best, pinpoint it.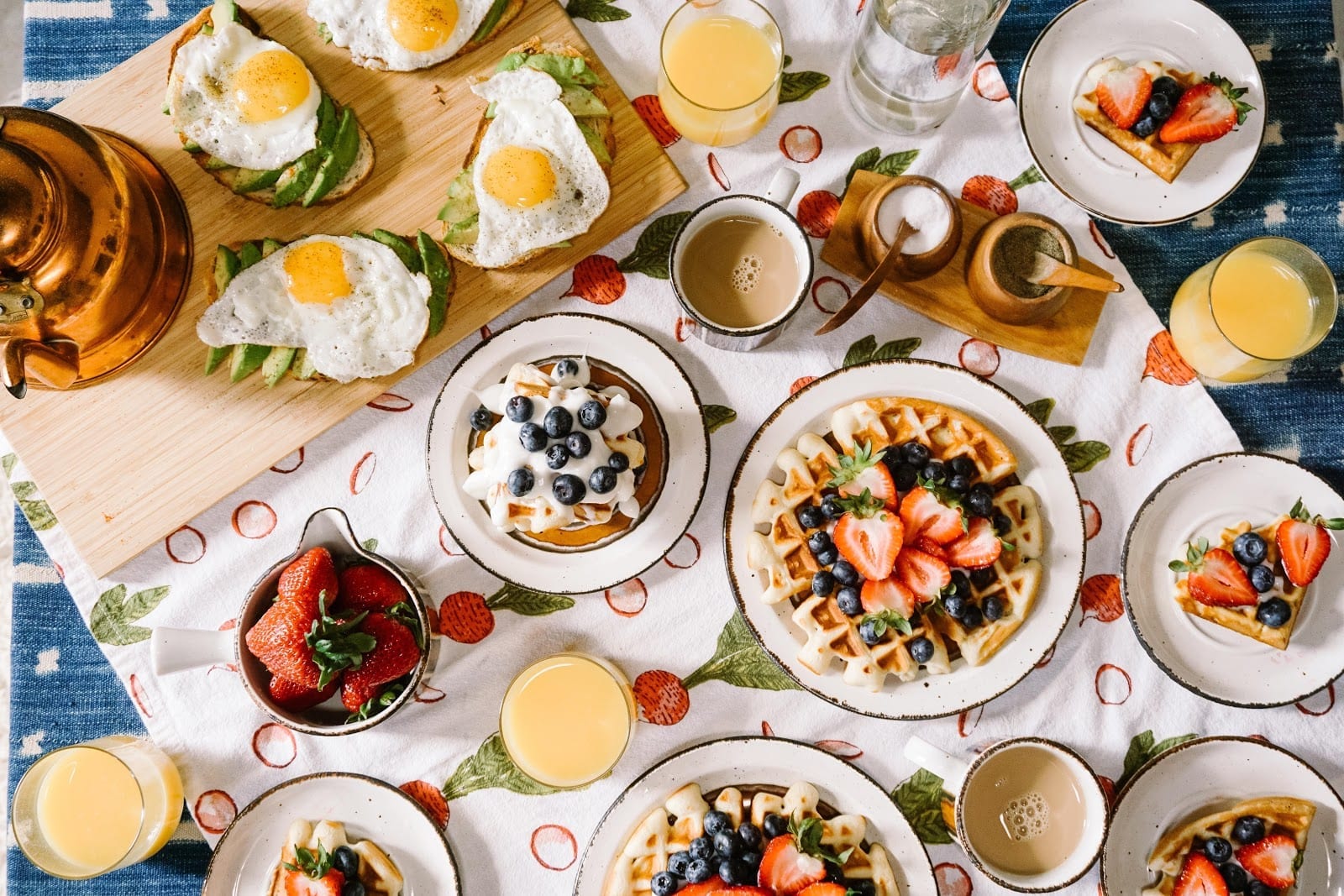 2: Act: Be the best at that thing!
Your property needs to have a pretty good case as to why you are the best at your thing. You know that your breakfast is delicious and your guests always clean their plates but, is your breakfast undeniably better than the other B&Bs in your area? Make sure that you can really say that you are the best place to stay.
3: Rate. Get reviews on Google that say you are the best at that thing.
A couple of reviews saying "best breakfast of my life" or "best place to stay" will help you out drastically. If guests leave your reviews on Google where they mention things like this, you will climb up the results in the maps. If guests leave you reviews on TripAdvisor, your ranking will climb too. Of course, good reviews are always helpful, but encouraging guests to use the word 'best' in there will help you rank for the best! You can suggest this subliminally in your post-stay email to those guests: "We hope you had a great stay with us and agree that we're the best at xyz… We'd love for you to leave a review on Google or TripAdvisor…" (you saw Inception right? It works.) Want to know more about reviews? Watch our quick webinar with Ben Lloyd on Everything Innkeepers Need to Know About Reviews.

Google Q&A: There's no real evidence to suggest that doing the Google Q&A for your property helps you rank for anything, but there's no evidence to suggest it doesn't. Maybe add some Q&A to Google, and to your site, about something like "Is this the best place to stay near the ballpark?". See What B&B's and Hotels need to know about Google's Q&A feature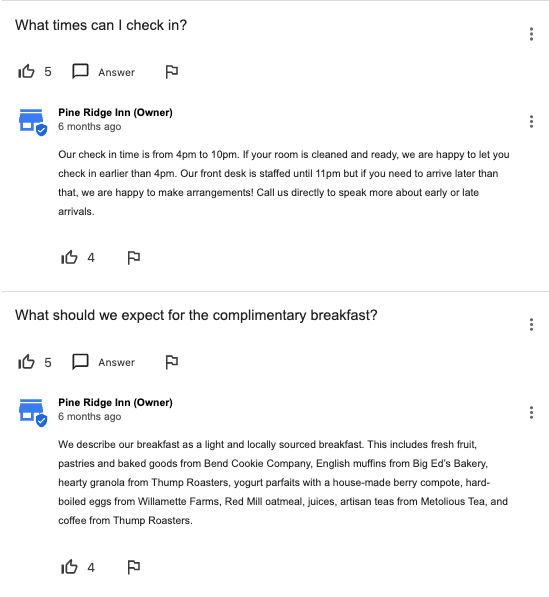 4: Get Recognized. Get your inn on the lists!
You see them all over the place. "Best Restaurants in Austin, TX" "Top 10 Activites in Asheville, NC", and of course " THE 7 BEST Hotels in Bend, OR". When users search for the 'best' they are usually looking for a list with comparisons laid out for them.
Once you've figured out what you're the best at… and that your guests want that. Identify some searches that your ideal guests might do (see the screenshot above of google suggestions?) and look at the search results. Those search results tell you what sites/lists Google thinks are the authoritative sources for "where to stay in portland oregon without a car". Your property needs to be listed on those sites.
The results often come from 3 typical sources.
OTAs. You see TripAdvisor and Trivago with lists of their top-rated accommodations in your area. To get on these lists you need reviews that say you are the best and lots of user traffic to your page on the OTA websites. If you play nice with the OTAs you can climb the rankings, but if you want to back away from the OTAs there are still other lists to get on.
Travel Sites. These articles written by news magazines and travel sites are usually travel guides and will showcase the most popular or most unique lodging options in the area. For example, we found an article off of TripSavy on

The 8 Best Bend, Oregon Hotels of 2019

. These sites are trying to offer unique travel experiences to their readers and split the definition of 'best' into the different categories of best for families, best budget option, and B&B. You can rank on these if you have a unique aspect for your inn and a killer reputation.

Local Destination Guides. These are either local government websites or put together by the tourism council. Users love these lists because it makes them feel like they are getting the local, unbiased insight on the area.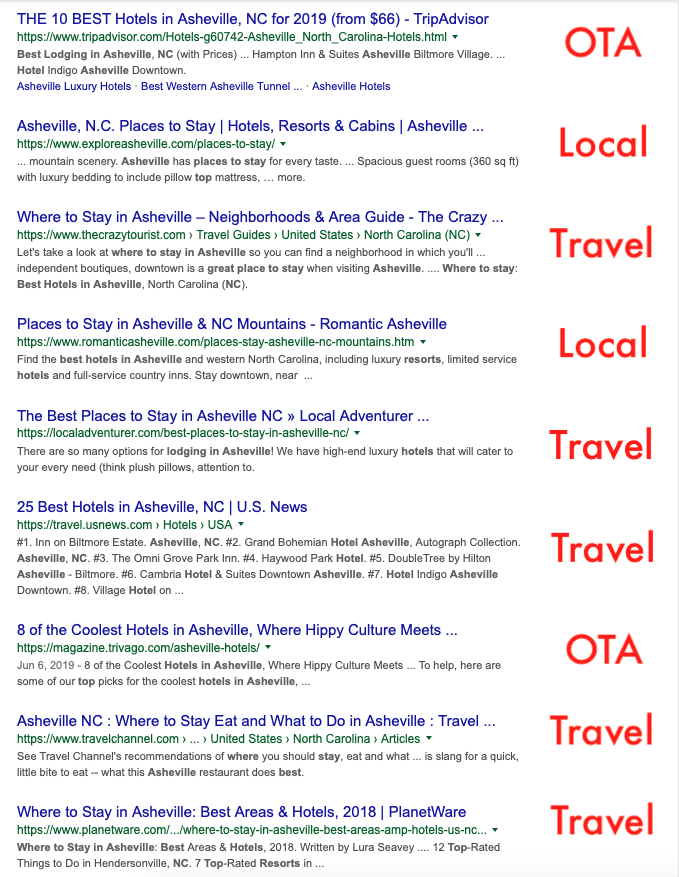 Getting your property listed and linked on these websites is huge for several reasons and we don't have to explain to you how this may benefit your hotel.
5: Brag. Put content together describing how you are the best.
Alright don't brag, but let people know that you are not only good at what you do, but that you are the best of the best! Make a special blog post about the recognition that you've been getting. Share the best-of lists to your social media sites. Add a 'Reviews and Recognitions' page to your website where you highlight guest reviews that mention how you're the best at a certain thing. Showcase the awards and articles that have recognized your property! Domaine Madeleine in Port Angeles, WA has won numerous awards and their property has been featured in several news articles. On their Media and News page, they link to the several articles written about them, from major publications like The Washington Post and National Geographic to smaller magazines and travel blogs.
So, do you feel like you have what it takes to be the best? You run a tight-knit inn, make the best breakfast around, and your guests are always raving. Just follow these 5 steps to establishing yourself as the best and take a seat upon your throne!
Do you like the idea of increased links to your website to boost your website traffic, SEO, and direct bookings? Check out our free guide on How to Build Links to Your Website!