Telling your property's story is essential to cultivating your brand and grabbing the attention of your target market. Good digital storytelling isn't just about having an informative "About Us" page. By telling your property's story across your website and social media accounts, you are helping to personalize the online booking experience for your guests. It is your chance to show them exactly who you are and what you have to offer.
But nailing your property's story can be hard. If you are struggling with the storytelling aspect of your marketing, take a look at the Raton Pass Motor Inn in Raton, New Mexico. This funky vintage motel has developed a strong brand identity and excels at the art of visual storytelling. Let's take a closer look at how they do it.
Listen to a podcast about this blog post here: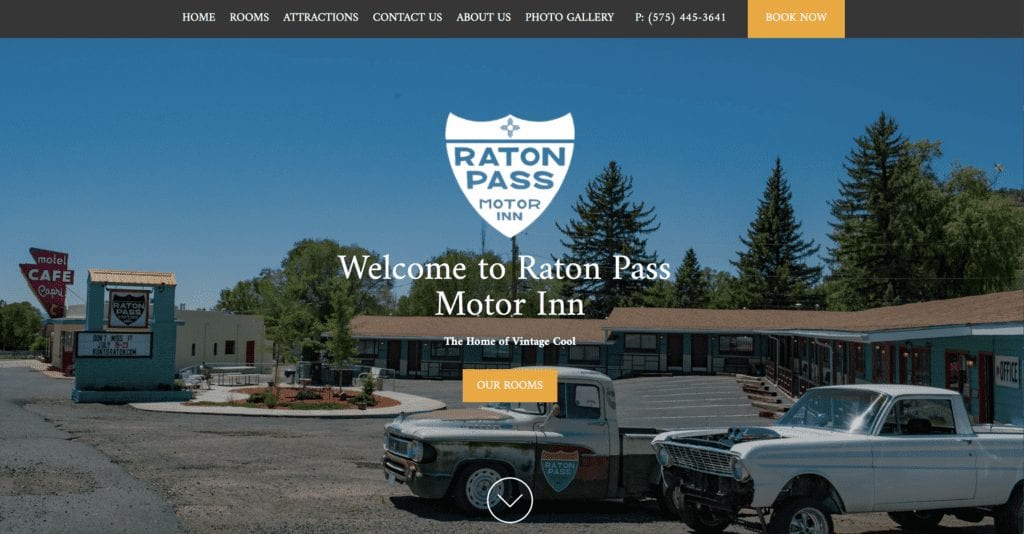 Know Your Ideal Guest
Before you can tell your property's story, you need to know who you are telling it too. That's where defining your ideal guest comes in. Ask yourself:
Why do people come to my property?
What do they want out of their stay?
How am I providing them with a unique experience they can't get elsewhere?
With its themed rooms, vintage decor, and rockabilly charm, the Raton Pass Motor Inn is a destination property for creative types looking for something beyond than the generic hotel experience. It attracts guests interested in vintage Americana, especially car and pin-up culture, as well as millennials flocking to renovated roadside motels as part of the hipster revivalism trend. Though the Raton Pass Motor Inn is also a popular overnight stop for people traveling to other spots throughout the region, its marketing specifically appeals to guests who will seek out this type of vintage travel experience. For more information about defining your ideal guest, read our blog post and fill out our guest persona template.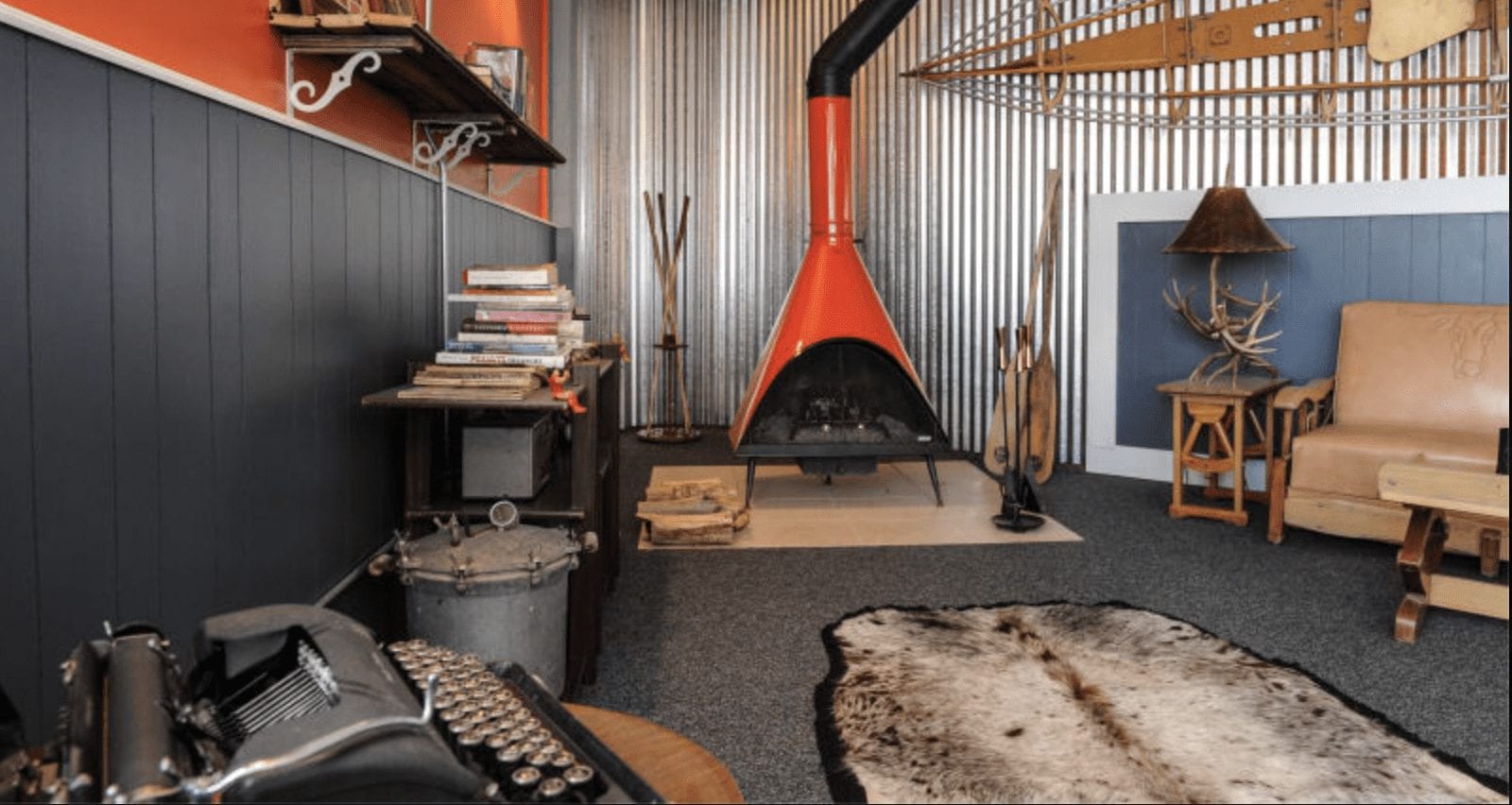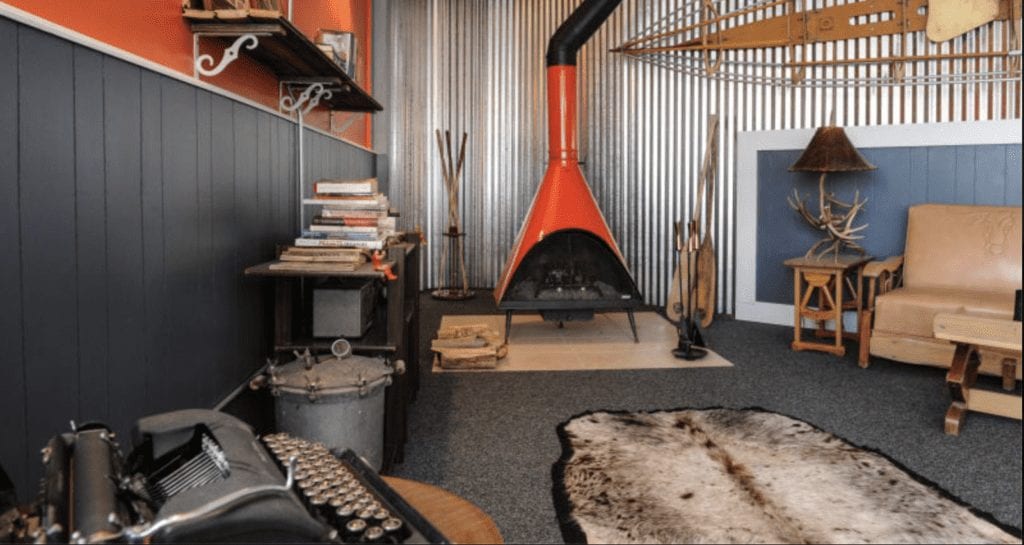 Define Your Voice
As we've said, storytelling allows you to communicate with your guests in a more direct and personal way. Whether you want your voice to be crisp and professional or easy-going and conversation, define it and keep it consistent across all pages and social media accounts.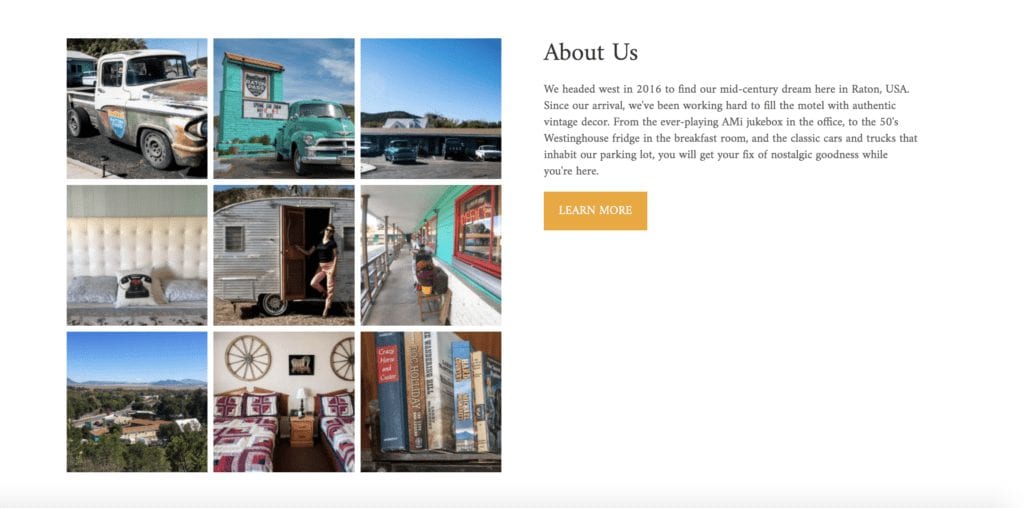 The Raton Pass Motor Inn keeps their voice casual. In their About Us section, they tell the story of how they came to own the property while also highlighting their property's "nostalgic goodness." They mention their AMi jukebox, mid-century furniture, and suite of classic cars. This allows guests to get a taste for the experience they'll have at the property while also learning a bit about the people who run it.
Visual Storytelling is Key
Your written voice is important, but your visual story is what will truly grab the attention of potential guests. Let beautiful photos do the hard work for you. Beautiful, high-quality photos can capture the spirit of your property and help potential guests better picture the experience they will have there. The Raton Pass Motor Inn has a strong visual identity that they showcase on their website and social media accounts, especially Instagram.
Their Instagram account is filled with visually stunning photos of classic cars, old typewriters and record players, vintage furniture, and eye-catching shots of the property's old-school exterior. They keep to a consistent posting schedule (once a day) and inject a little humor into their captions to make them more personal.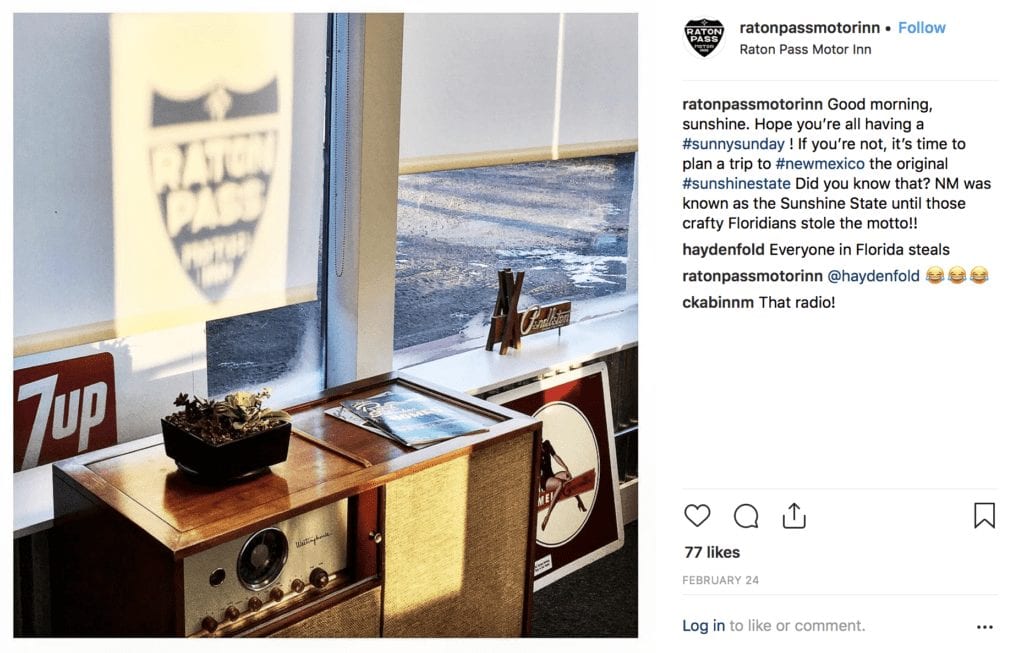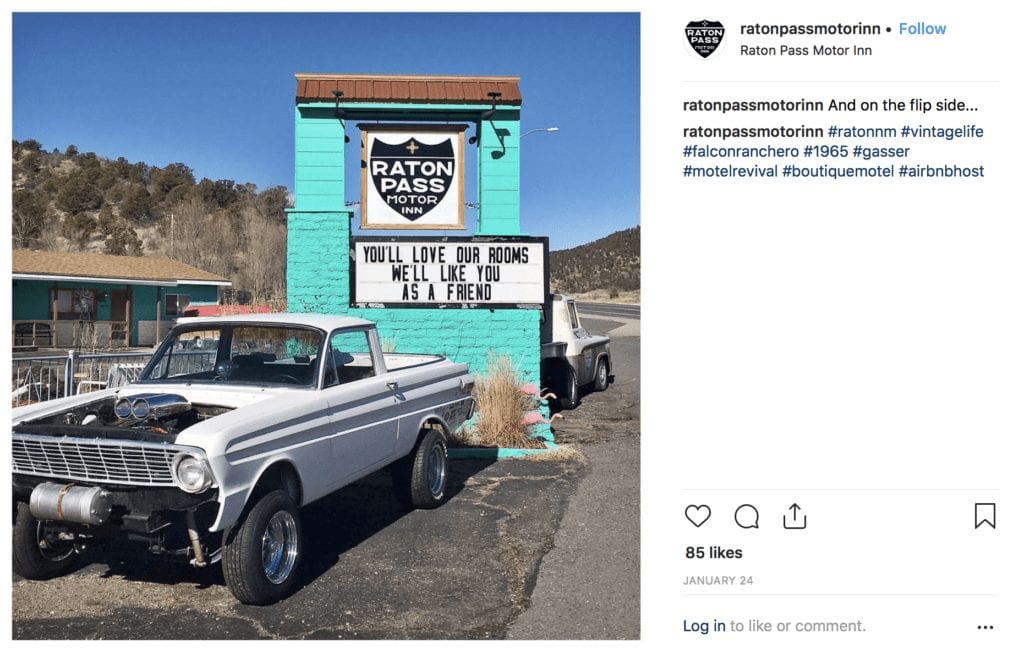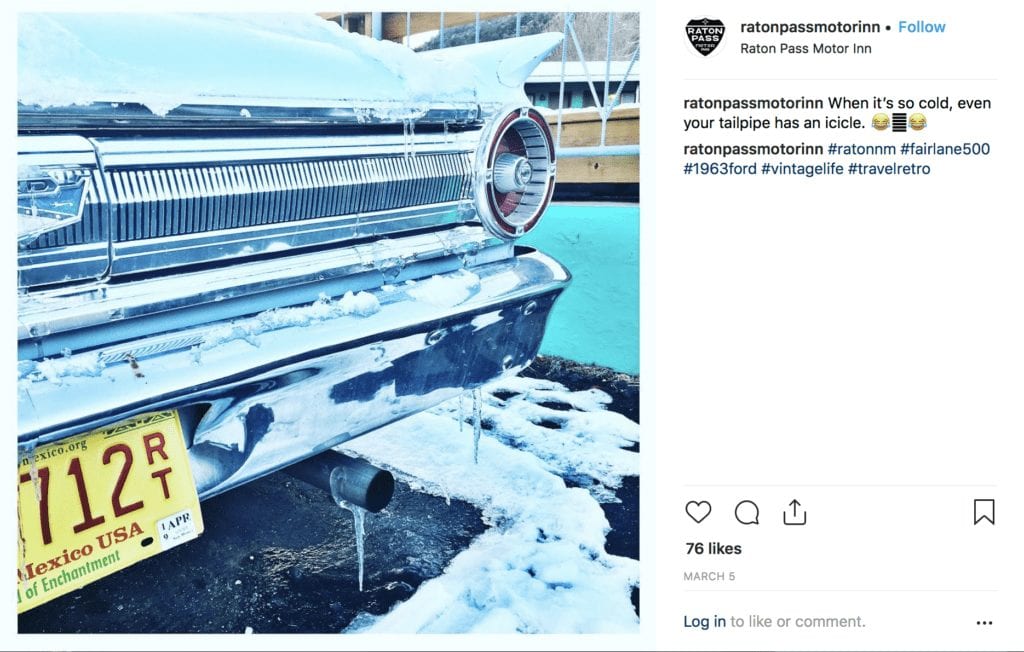 Knowing your ideal guest, defining your voice, and showcasing strong visual imagery are key to telling your property's story in a way that attracts guests and encourages direct bookings. We hope this case study has provided insight into fresh ways you can tell your property's story through your website and social media accounts. You can apply these lessons whether you are a historic Victorian Inn, urban boutique hotel, or rustic lodge.
To learn more about the Raton Pass Motor Inn's story, listen to the InnSpeak Podcast with owner Laurie Bunker.