You've made it to the final stop on our No B.S Marketing Roadmap for Innkeepers. That means you've almost completed your journey towards become a savvy and informed digital marketer. But before you dive into the world of digital marketing on your own, we need to tackle the important and often complex issue of distribution. In this post, we'll discuss the two fundamental ways to distribute your listings across the web: Online Travel Agencies and Meta Search.
OTAs and Meta Search
What is an OTA?
An OTA is an Online Travel Agency, or a third party booking engine, such as Booking.com, Expedia.com, and Bedandbreakfast.com. When guests book with an OTA instead of directly through your website's booking engine, you pay a commission fee to the OTA. OTAs can be the bane of existence for many innkeepers and hotel owners. All too often, they take up the lion's share of reservations, which loses you valuable revenue. However, there are many ways to encourage your visitors to book direct with you rather than through an OTA. We'll explain how later on in this post.
What is Meta Search?
Meta Search is websites that aggregate rates and availability from various sources, primarily OTAs, so users can easily compare and find the best deals. Prominent Meta Search sites are Kayak, Trivago, and even TripAdvisor. Listing on an OTA essentially opens your property up to Meta Search as well.
The Pros & Cons of OTAs
Though OTAs can sometimes feel like a nuisance, it's important to remember they aren't all bad. OTAs can be actually a helpful marketing tool. They make your property visible to potential guests from all around the world. Some of those people who see your listing on an OTA may book through your website anyway. According to industry standard, about 50% of people who find your property on an OTA will look for your website as a result.
There is a time and a place for OTAs. You might lean on OTAs during your slow season to bump up occupancy and generate revenue, or they might be a good source of reservations during you mid-week slump. The goal is to have your reservations evenly distributed between your website and the OTAs.
Believe it or not, OTAs actually have a few things to offer you. Make sure you are taking full advantage of all of the features on your OTA listing. That includes:
Reviews and responding to reviews
High Quality Photos: Post your finest high quality photos to your website
Fill out all of your amenities
Make sure your pricing is listed correctly
Make sure your Name, Address, and Phone Number are the same on your listing as on your website and Google
Make sure your description is enticing and accurate
Encourage visitors to book direct instead of through the OTA
How to Use OTAs the Right Way
Don't just set it and forget it
Listen to this episode of the InnSpeak Podcast for tips from a fellow innkeeper about managing OTA listings.
Most innkeepers view OTAs as an enemy and a necessary evil. But that's because they aren't using OTAs like the effective marketing channel they are. We don't recommend doing away with OTAs completely. The biggest mistake most innkeepers make is that they take a 'set it and forget it' approach to their OTA listings. When properly managed, OTAs prove to be quite beneficial. You just have to be smart about it.
Take advantage of the billboard effect: Combine Reservation Retargeting with Google Adwords This is a powerful 1-2 punch strategy that will drive more qualified traffic to your site and boost your direct bookings.
Manage Your Availability: Block OTAs from booking on weekends and holidays or during big events. That way, OTAs aren't scooping up the dates you'd easily be able to book on your own. Another method is to limit the rooms you make available to OTAs. You can also combine these two tactics if it makes sense for your occupancy.
Don't Mark Up Your Rates on OTAs: It may be tempting to raise rates on your OTA listings to cover the price of commission, but this is a violation of your parity clause. Besides, if you're able to get 15% more from an OTA booking because you raised the rate, why not charge that to guests who book direct as well?
Incentivize Visitors to Book Direct: Many people don't know that booking with OTAs rather than direct through the property actually loses the hotel or B&B money. They just do it because it seems more convenient. If you give them more incentive to book or making the booking process clear and easy, they are much more likely do it. Pepper your website with Calls to Action, such as "Book Now for Best Rates and Amenities!" You could even include a callout explaining the benefits of booking direct.
Offer Extras/Add-ons for Direct Bookings: This is another way to incentivize visitors to book direct. Offer special "perks" they won't get if they book through an OTA. For example, you could offer a romance package of flowers, champagne, and chocolates in their room. Promote these to your guests on your website and in your pre-stay email.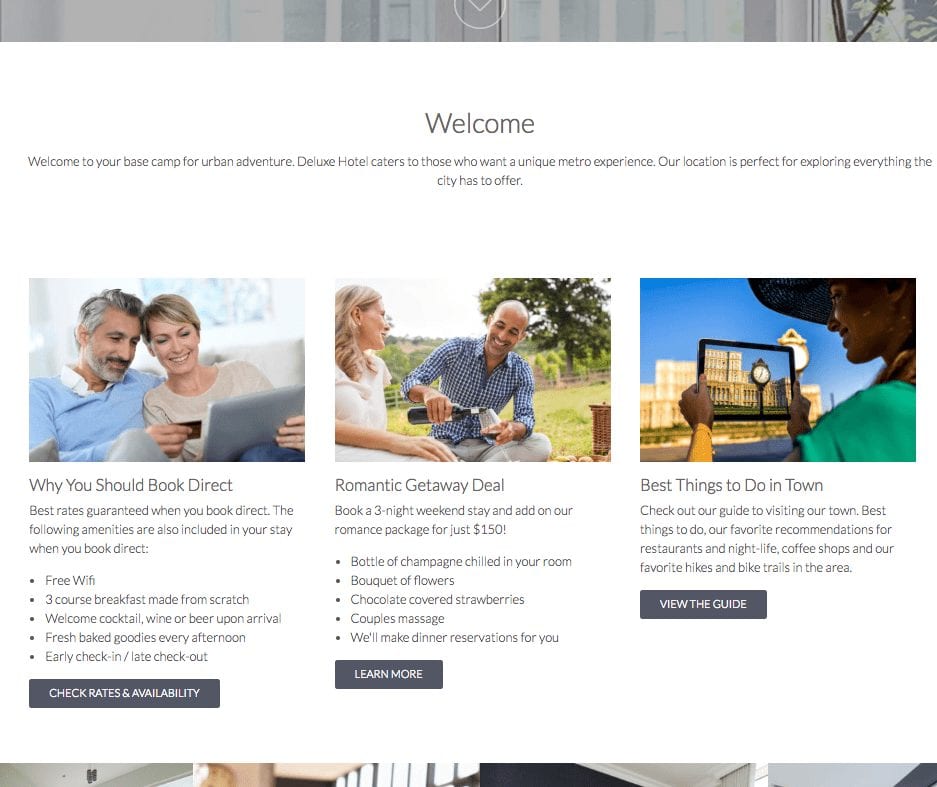 As you can see, this website has included a section on their homepage explaining the benefits of booking direct. If a guest books direct, the site explains, they will receive a variety of amenities, including free WiFi, breakfast & snacks, and early check-in/check-out. They've also used this space to advertise their Romantic Getaway Deal. Think of this part of your Homepage like you are a marketer. Tell your guests what you'll give them if they book direct.
Make Friends with Your OTA Guests
It is possible to turn an OTA guest into a return guest and to use them to generate future direct bookings. As innkeepers and general managers, it is your job to provide the finest guest experience possible, from the moment your guests walk through the door to the moment they leave. Providing that high quality customer service is actually a powerful marketing technique. If someone loved their stay with you, they'll likely encourage their friends and family to do the same. We all know how hard it can be to generate new guests rather than maintain existing ones, so lean on the customers you already have to help you.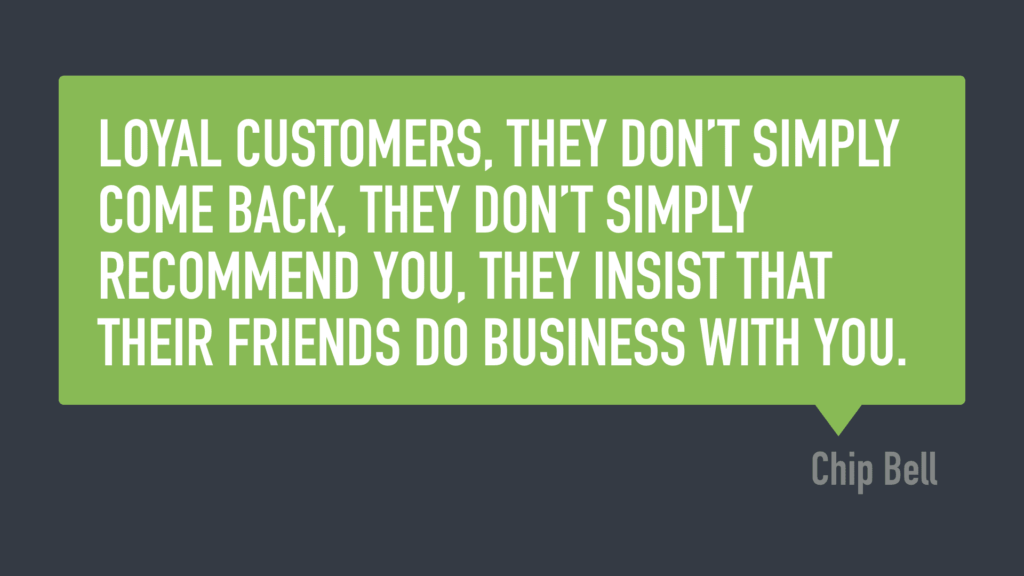 You need to make friends and stay in touch, which is where email marketing, last week's topic, becomes highly important. Here are some type of emails you should be sending:
Post stay email with a thank you and note asking them to leave a review on Google or TripAdvisor as well as a return guest promo code to get a discount on a future direct booking
Monthly email updates/newsletters to your past guests and subscribers that includes information about upcoming reasons to visit, special offers, and a call to action to book direct with you. You can also write "interest-based" emails about bike tours, wine tours, music festivals, and so on. This will give them a reason to come and visit you again.
Do the same with your social media accounts
We hope this post has relieved some of the frustration and animosity many innkeepers understandably feel towards OTAs. OTAs don't have to be your enemy. If you do them right, they can be a powerful marketing tool that will bring guests to your website and encourage them to book direct. Even if a guest has booked through an OTA, you can encourage them to book direct with you when they return to your property in the future.