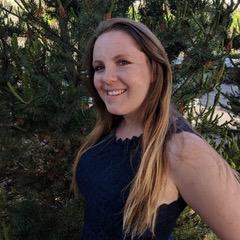 Spring is the time for growth and Odysys is in full bloom! Just one of several experts new to our team, Jennifer Hansen is filling the role of Content Creator.
What Does a Content Creator at Odysys Do?
As Odysys's newest content creator, Jennifer will be copywriting content for Odysys's users. Want to know what keywords to hit to attract your ideal guests? Or how to say something to make it sound really… appetizing? Jennifer here is your girl. Other projects Jennifer will be working on include writing blog posts specifically for hotels, drafting informational resources for innkeepers to boost their bookings, and crafting the word flow of Odysys's new website (spoiler alert!)
What Experience Does Jennifer Bring to the Table?
Before Odysys, Jennifer worked for a small green building company in Frisco, CO as their Marketing Coordinator. She wrote all of the content for their website in addition to multiple email and Facebook campaigns. She knows how to identify target consumers, use SEO to boost an inn's visibility online, and create engaging content that is fun to read.
All About Jennifer in 6 Questions
Why do you want to work for Odysys?
Because I love to travel, I was drawn to Odysys and am stoked to travel the world through online research. By writing about the ultimate cheese guide to Wisconsin, the best routes to tour Olympic National Park, and the insider guides to festivals everywhere, I still get to become a travel expert and promote my favorite inns and hotels while doing it.
What is your favorite breakfast food?
Probably something sweet with strawberries and whip cream. Like a waffle or french toast.
Cat or dog or goldfish?
I love that my dog Ozark comes with me everywhere. You can't quite say that about a cat or a goldfish.
What is your ideal afternoon drink?
Probably just a cold beer from one of the local breweries here in Bend, OR. There are so many in town and each place is so unique!
What is your perfect hotel retreat?
A cozy log cabin, surrounded by pines. A reading nook with a little too many pillows and flannel blankets. A fireplace and a cup of warm coffee could definitely entice me never to leave.
What hotel are you dying to stay at?
Loloma Lodge is high on my bucket list. It's perfect for a nearby weekend retreat so I can hike all day and roast marshmallows all night, plus it's dog friendly!!