Odysys is proud to welcome Melissa Lopez to the team as our new Web Designer. Read on to learn more about Melissa.
Name: Melissa Lopez
What You Do at Odysys: I am a Web Designer. I spend my days creating websites that are both web and mobile friendly so each user will have a great user experience. I also work on making any changes to the sites to meet the clients expectations and designing fresh new website templates.
What You Did Before Working at Odysys: I worked for a web and mobile company in Customer Support. I helped with any technical issues and making website changes. I also worked on creating new websites and an app.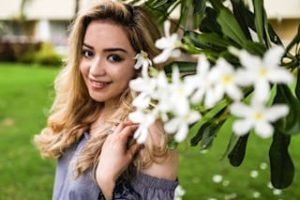 Your Hospitality Background: I don't have any professional experience in hospitality, but I am an active traveler. I particularly love visiting the Caribbean and Mexico.
Your Ideal Room: Clean, big, and a balcony view to the beach.
Your Best Hotel Memory: Being in a family reunion with over 40 people in Dominican Republic. It was tons of fun spending time with family while being in such a beautiful place.
The Hotel you are Dying to Stay At: Liostasi Hotel in Cyclades Greece
A Pro Tip: Just keep everything simple and easy to follow. The easier something is to use, the more likely that customer will return and recommend it to everyone they know.