Bend, Oregon, February 5th, 2019 – On January 24th, Odysys announced the launch of Odysys Prime, the largest official update to the Odysys system in the company's history. Since its beginning, Odysys has been providing a state-of-the-art digital marketing system to inns, bed & breakfasts, and boutique hotels around the world. Odysys Prime is the next stage of Odysys' ongoing commitment to helping unique properties thrive in the ever-changing digital landscape.
"We are now so much more than just a website provider. This iteration provides our customers with a unique set of marketing tools, automation, and insights to help generate more bookings. Our focus was three fold: to automate repetitive tasks, add and improve tools to help generate more bookings, and keep the cost to our customers consistent. I believe we have succeeded on all fronts."
Kent Schnepp, Odysys CEO
Odysys Websites Now Powered by WordPress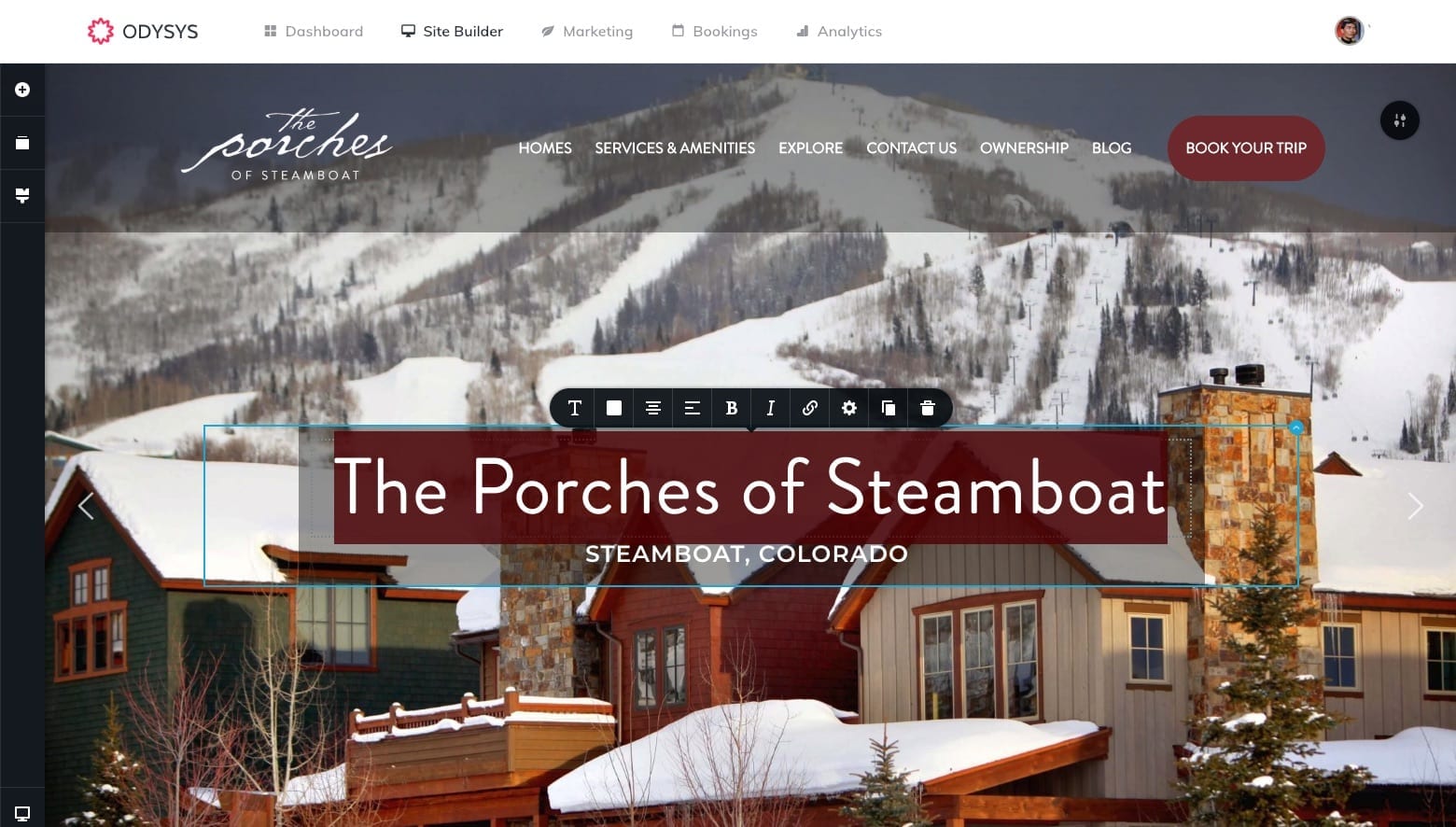 The foundation of Odysys Prime is an entirely new site builder fully powered by WordPress. Odysys Prime will help users harness the incredible power of WordPress while avoiding the complexity and security issues inherent to the platform.
With WordPress as the backbone, Odysys Prime will offer customers even more flexibility when designing and updating their website. This user-friendly platform will allow customers to easily and efficiently make changes to their website in real time while also helping every member of the Odysys team to ensure that each website is fully optimized for search engines, mobile responsiveness, speed, and conversion. In addition, WordPress provides increased mobile responsiveness, allowing users to individually customize websites for both desktops and mobile phones.
Odysys is about so much more than just building websites. Since day one, Odysys has been dedicated to helping innkeepers and hoteliers drive more direct bookings and respond to the latest trends in digital marketing. With a site builder powered by WordPress, Odysys Prime will continue to provide easy and user-friendly digital marketing solutions to innkeepers across the globe.
About Odysys
Odysys is the smart marketing solution for inns, bed & breakfasts, and small hotels. Odysys is a system that helps busy innkeepers save time, save money and book more guests with everything needed to drive more direct bookings in one place. Odysys is setting a new standard in the industry with powerful and easy-to-use websites, marketing tools, services and personal help at a price that agencies, consultants and doing it yourself just can't compete with.
Learn more about Odysys at https://odysys.com.