Why You Need Links for Search Engine Rankings…And How to Get Them
How to Level-Up Your Links and Score an SEO Jackpot
Watch this FREE Webinar on Demand
To watch – simply fill out the form below. You will be redirected to a page where you can watch the webinar.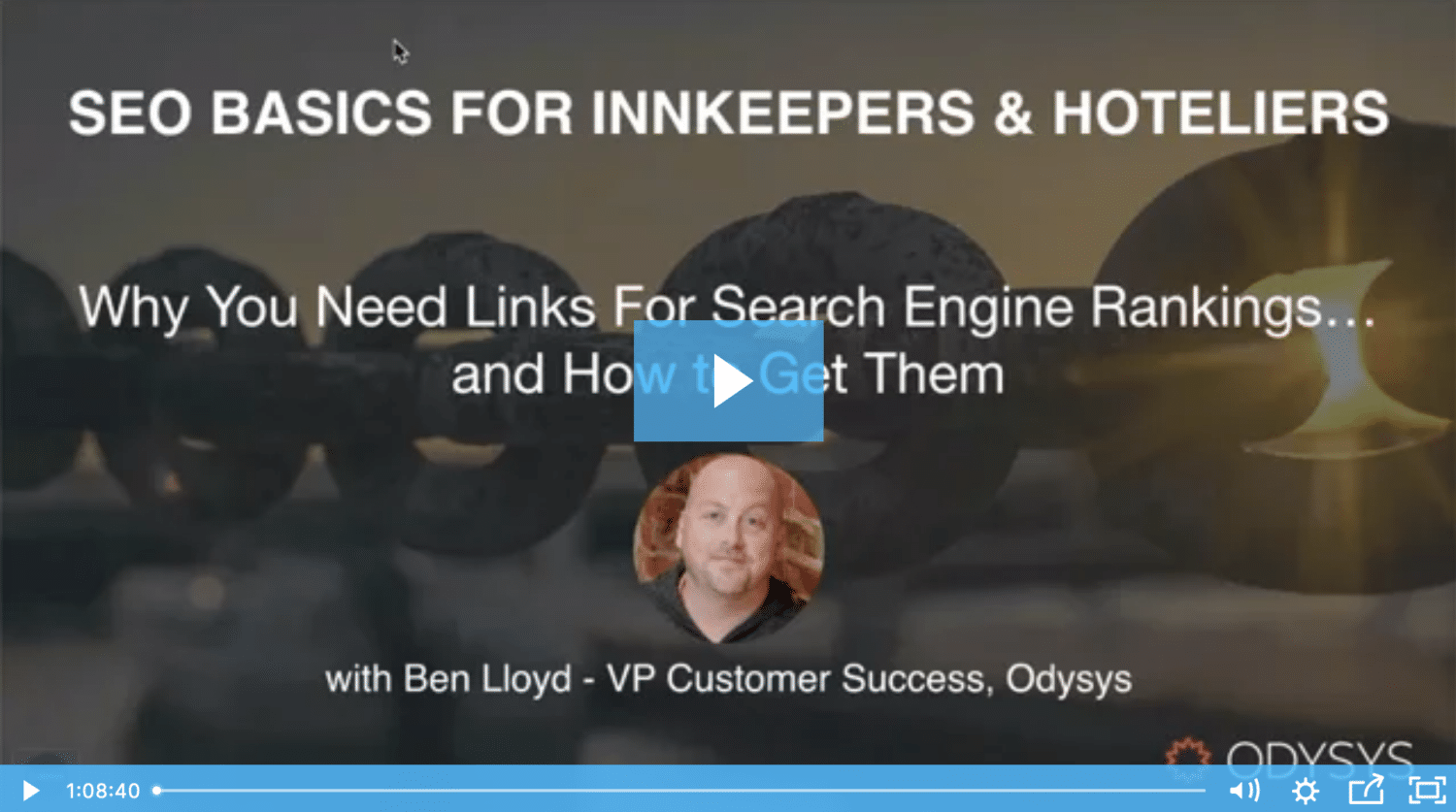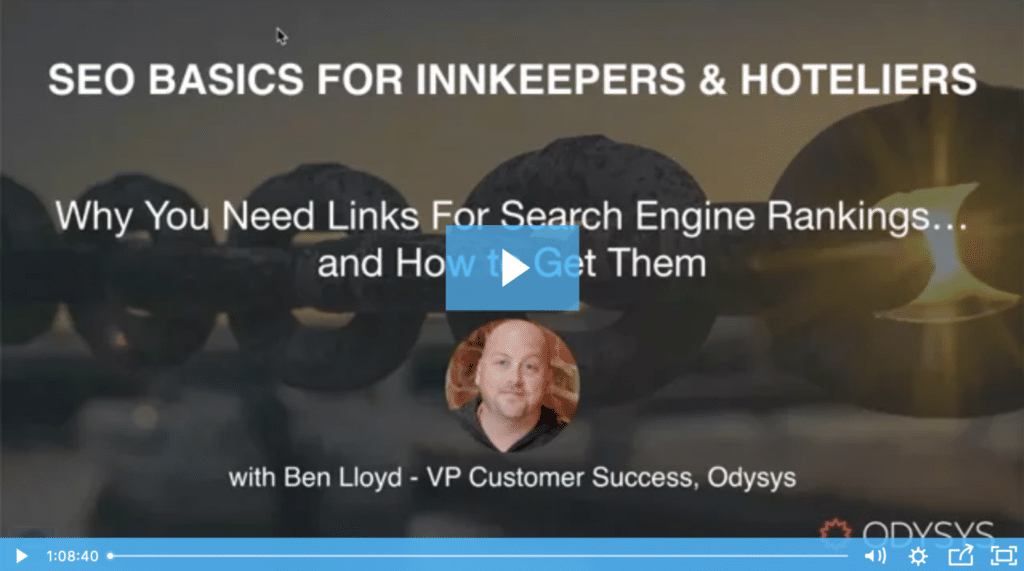 TO WATCH THE WEBINAR, FILL OUT THE FORM ABOVE
Did you know that inbound links to your website (aka backlinks) are the most weighted factor in Google's ranking algorithm?
If you want to rank better in search results, your website is going to need links. Register for this Webinar we'll show you how to get links for your website.
Doing well in Google is critical to your #BookDirect strategy. Links will help your property stand out from your competition and help you out-rank them. But you need to know how to get them! We will layout the basics to make sure your property is "findable" by your ideal guests.
In this webinar we will cover:
The 3 keys to SEO and search engine rankings
Why links are critical to success
How to get links for SEO
How to make your property stand out in search results and get more clicks
How to get links online from your offline efforts
SEO myth-busting and what not to waste your time on