How to Put Your Marketing on "Autopilot" During the Busy Season
Watch this FREE Webinar on Demand
To watch – simply fill out the form below. You will be redirected to a page where you can watch the webinar.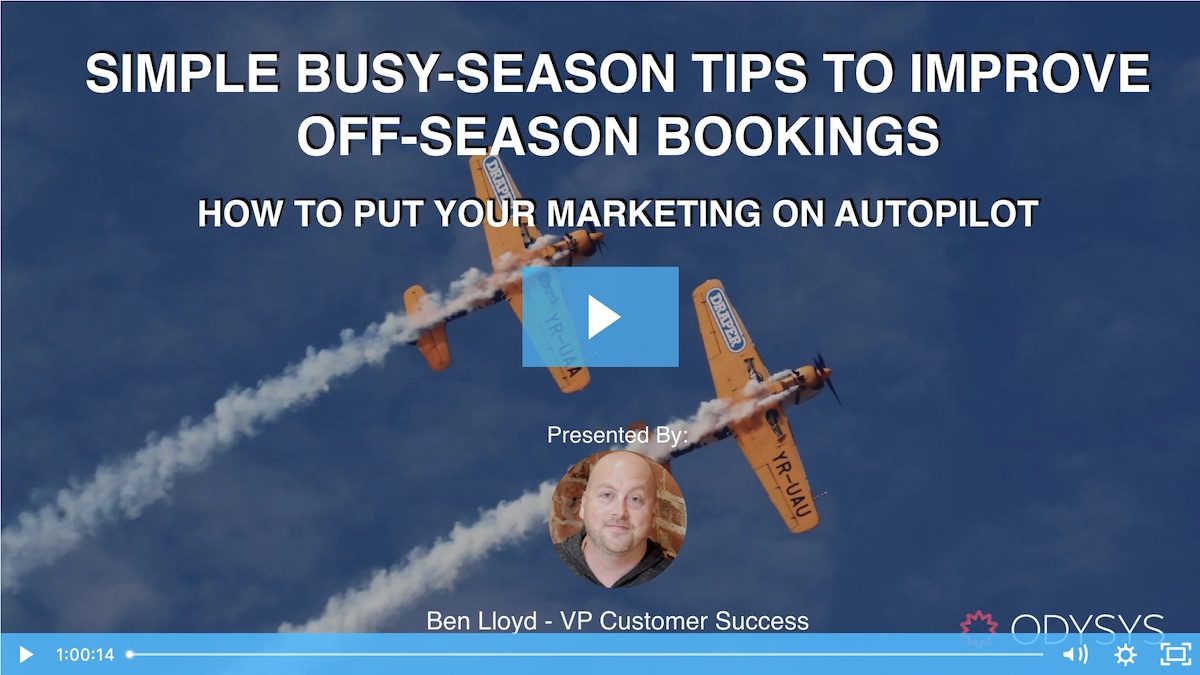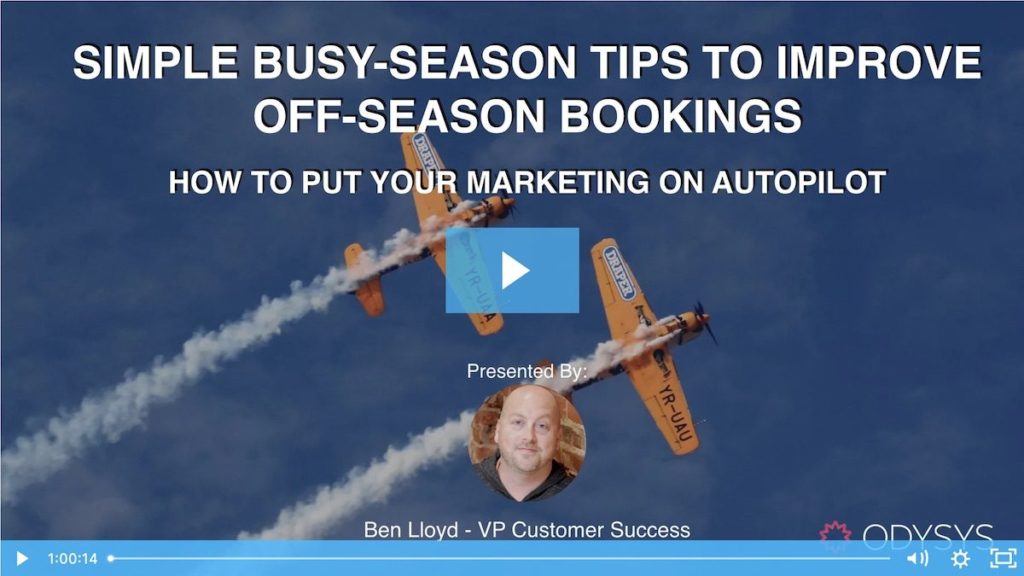 TO WATCH THE WEBINAR, FILL OUT THE FORM ABOVE
You are in the thick of it right now. High occupancy during your busy season is great but you're keeping one eye on that looming shoulder/off-season coming up and the drop-off in bookings that comes with it. You need some simple tips for extending that summer busy season and set yourself up for a successful off-season.