Spring is Here! It is Time to Spring Clean Your Website, SEO and Online Marketing.
(pssst – these tips apply year-round!)
Fill Out the Form Below to Watch this FREE Webinar on Demand: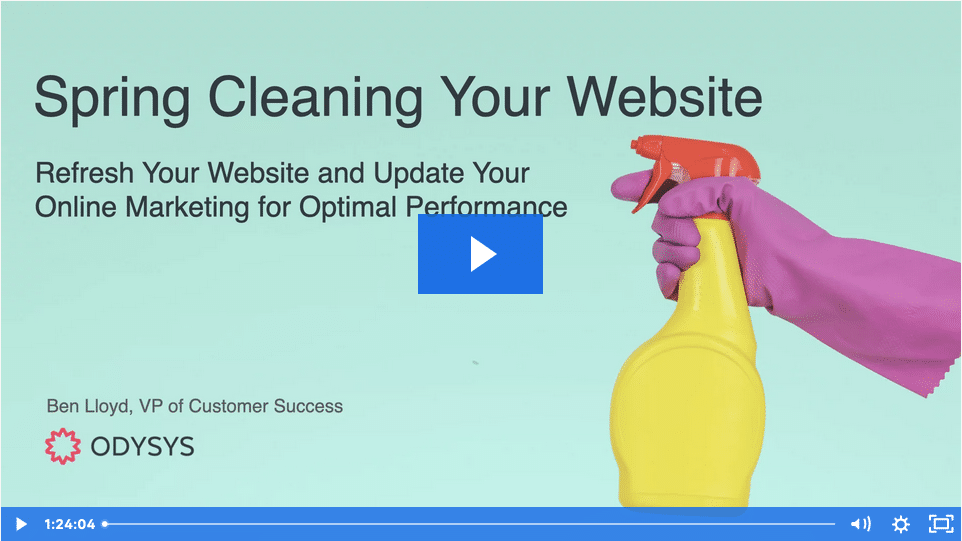 Refresh Your Website and Update Your Online Marketing for Optimal Performance
Re-set your website and marketing with these powerful tips!
In this webinar, we'll give you tools, tips, best practices, advice and ideas for updating your website and marketing for the upcoming season.
We'll cover:
What today's traveler wants: Current travel trends and how your website, packages & promotions can adapt to convert more.
De-clutter your content: Learn a couple easy tips for using Google Analytics and other tools to identify what's working and what isn't and update your navigation and content strategy for better user experience and conversion.
Get found & chosen more often: Google, TripAdvisor, OTAs and other 3rd party sites have rolled out newer free features that many properties still aren't taking advantage of to help them get found and chosen more often. We'll show you a few.
Let us show you how to adapt and optimize your marketing and bookings during the pandemic and beyond.
This isn't a sales-pitch or boring slideshow. This webinar will be packed with advice you can implement right away.