It's a question we get often, 'Is there anything I can do to my website or marketing to get more bookings?' The answer is always yes. Sometimes it's small things that may only take a moment to update. Other times, you'll need to put your brain to work and create something enticing to attract visitors to your property. Either way, it's all doable.
Inform Guests on Your COVID protocols
Whether you've changed your occupancy rates based on local regulations or you're taking extra precautions for safety, your guests want to know. Make a blog or page outlining all of your cleaning, social distancing, and new procedures.
You can then create a banner on your homepage to lead visitors to your COVID protocols. You can also include a link in your monthly newsletter for guests to peruse. Facebook has released a new 'pinned post' feature where you can pin a post to the top of your page. Use this to pin your protocols and precautions on your Facebook page.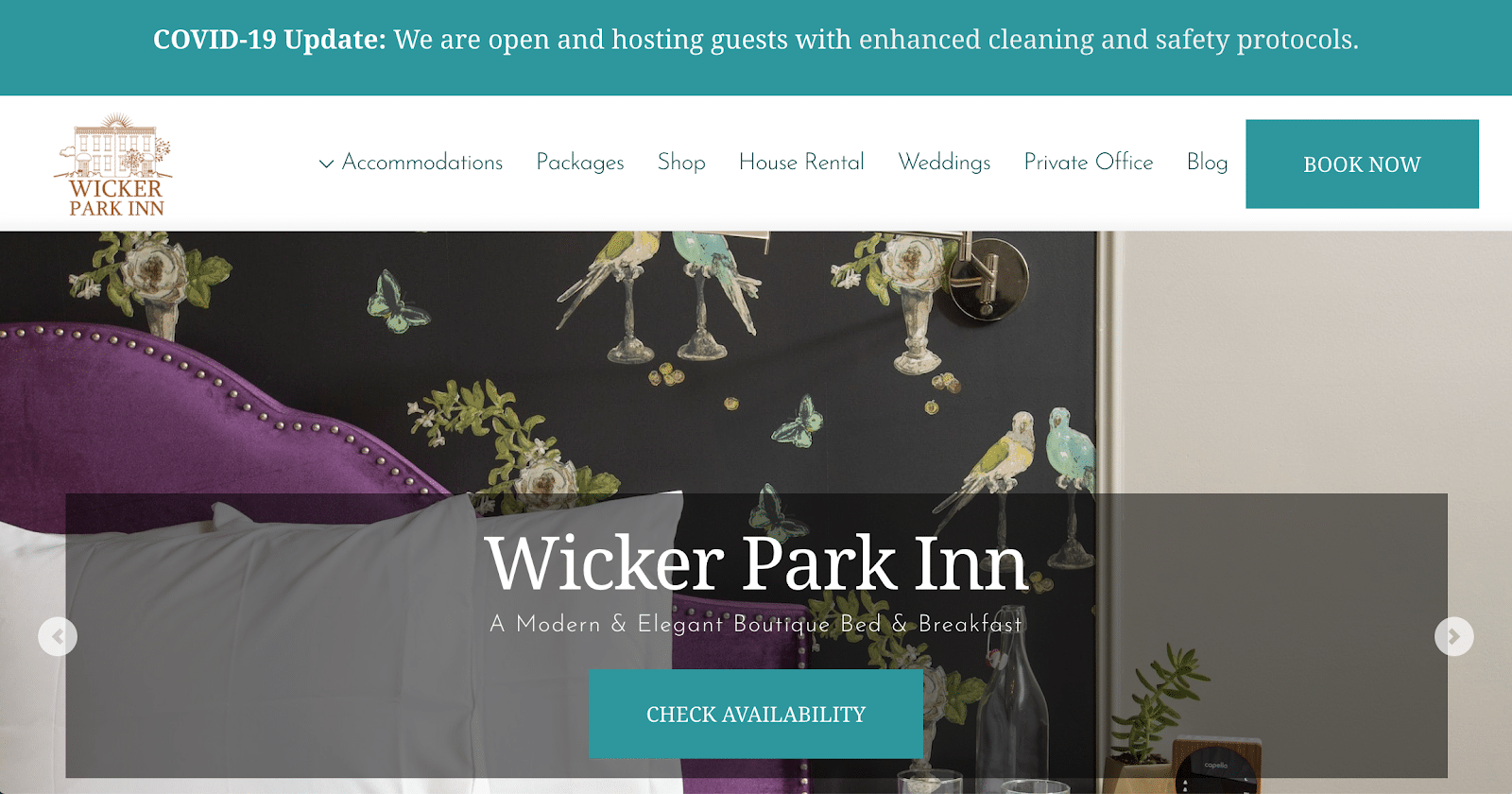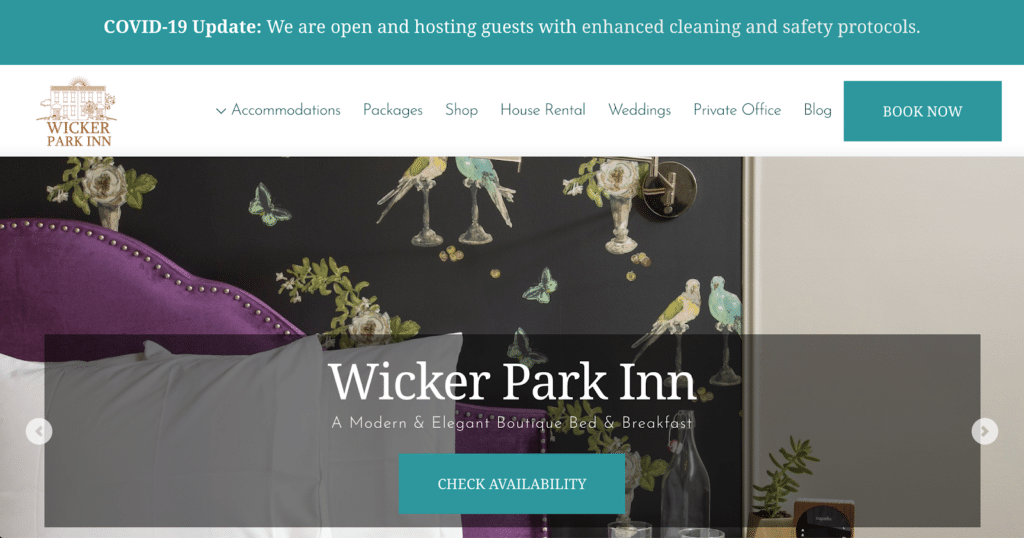 Focus on Drive-In Guests
Local travelers – ie "Drive-in" guests – are the primary focus of our new guide: How to Attract Local Travelers
Drive-in destinations (ie. destinations where the majority of guests can drive to in under 3 hours) are becoming increasingly more popular. If your property has a major metropolitan area within 3 hours, focus on that specific area. You can write blog posts targeting these areas like 'The Ultimate Road Trip From Charlotte to Asheville' or '48 Hour Weekend Getaway From Philadelphia to Lancaster'. Use these blog posts in your email newsletter and promote them on social media.
Facebook allows you to boost posts for around $15 per post. You can select different demographics and even regionally target your posts to a certain area. This is a great way to capture these drive-in guests.
Optimize Your Homepage to Focus on Your Guest
Your website is arguably the most important aspect of your business. This informational hub needs to balance photography, propositioning, user experience, and technology to guide users into making a booking. From first glance to clicking on the call to action through to your booking engine, we take care of every step. Find our top-to-bottom guide and downloadable infographic on our blog This is What an Optimized Hotel Website Design Looks Like.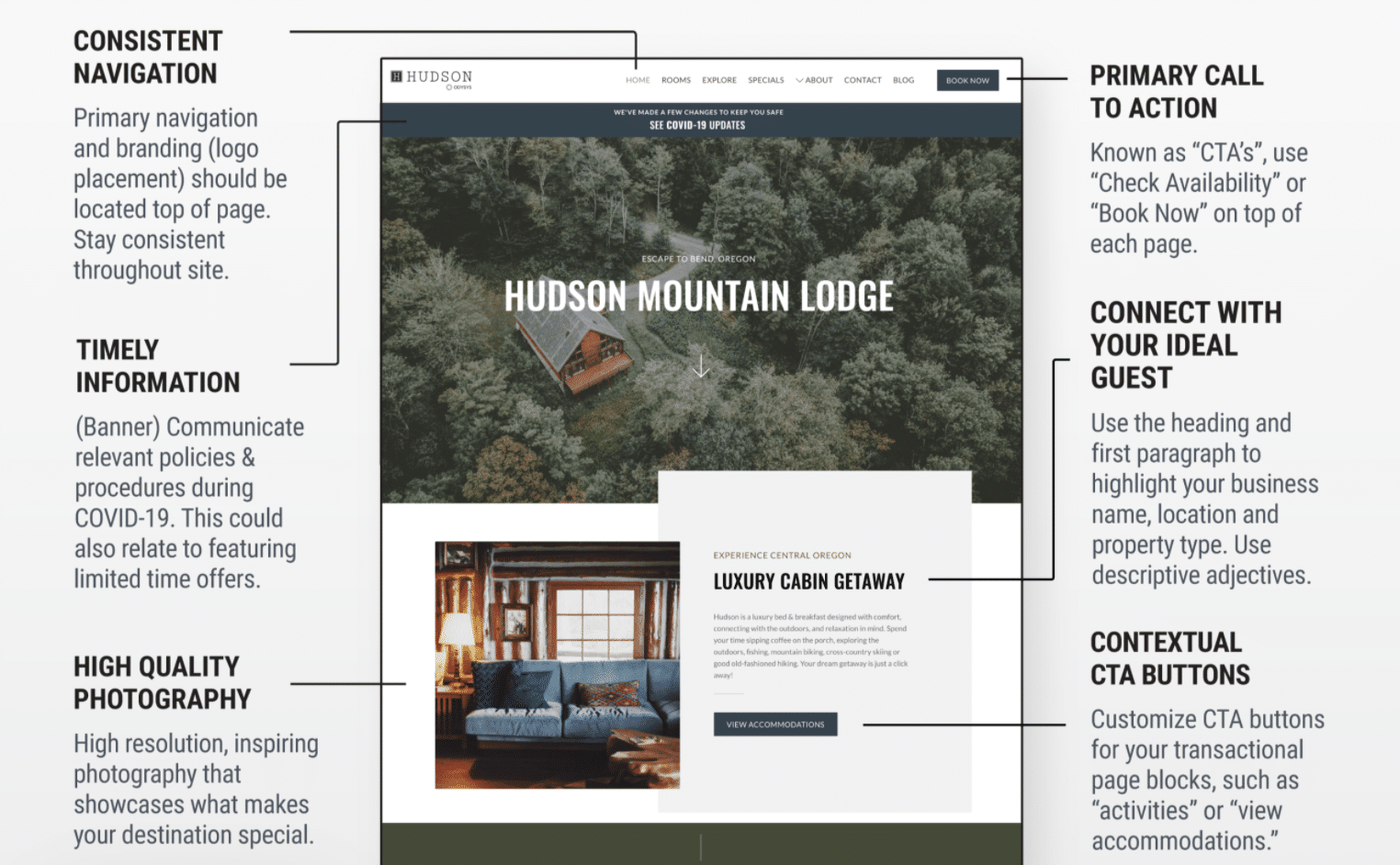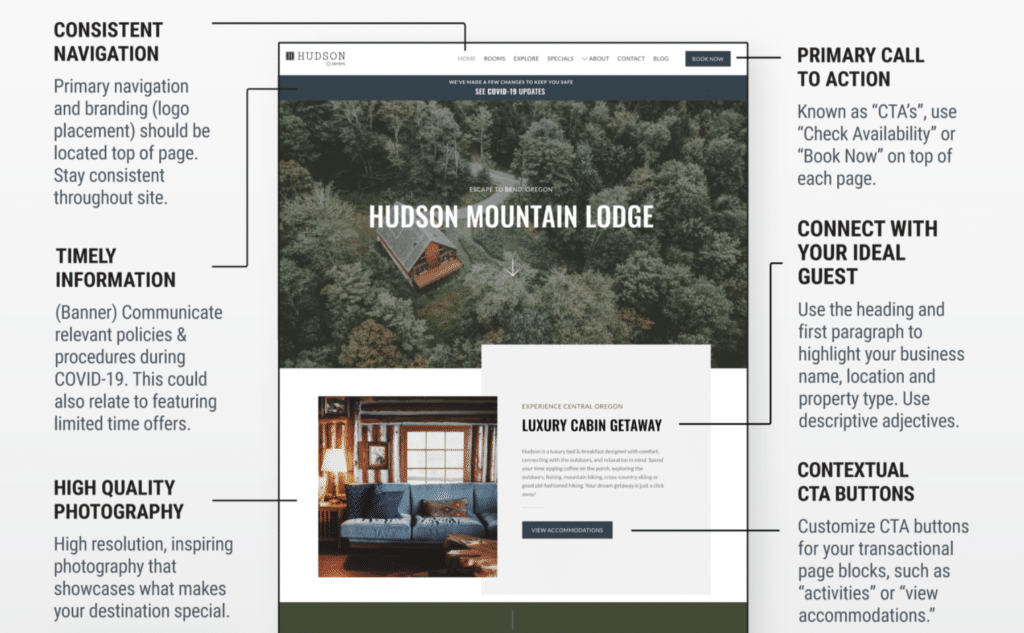 Market for Last-Minute Bookings
Pre-COVID we were all thinking about bookings 2-4 months in advance, but now innkeepers are noticing that bookings windows are much shorter. Guests are planning last-minute getaways that are a month, a week, or even a couple of nights out. Tweak your marketing strategy to attract these last-minute bookings. Learn how to create a deal, optimize it, promote it, and position yourself for success on our blog Why You Should Promote Last-Minute Getaway Deals.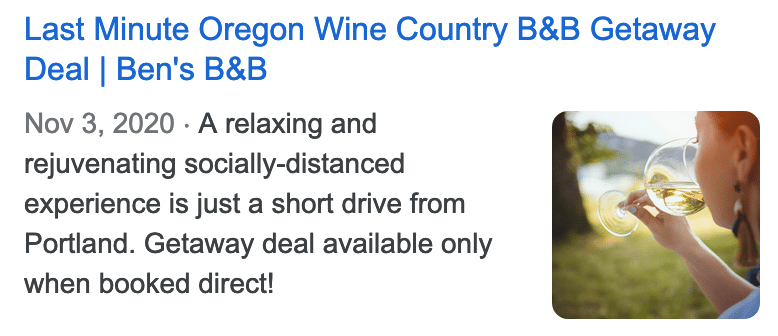 Have you heard of HotelTonight? Some innkeepers have found success listing their extra rooms on the service. If Friday morning comes around and your bookings calendar has an empty room or two, list it.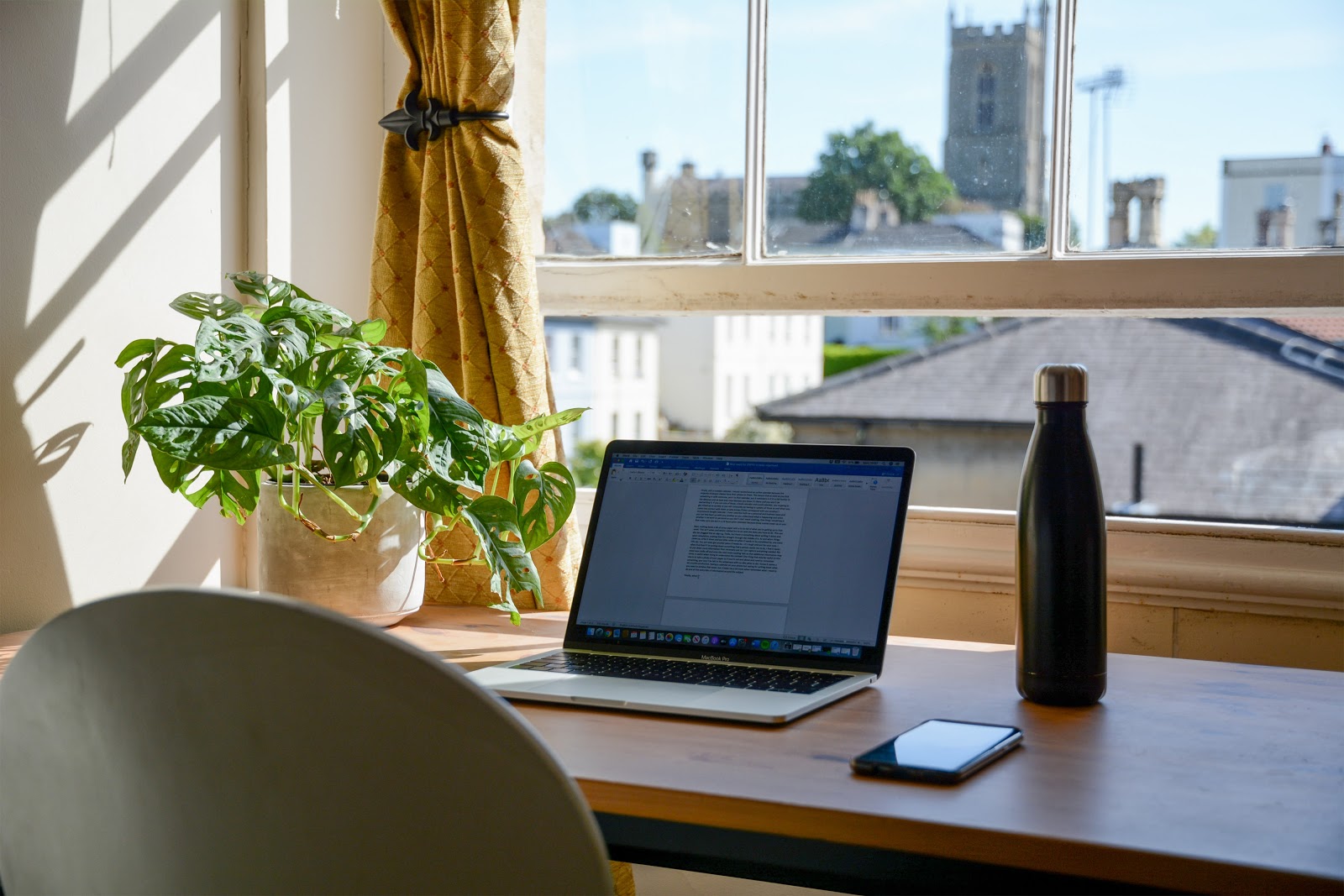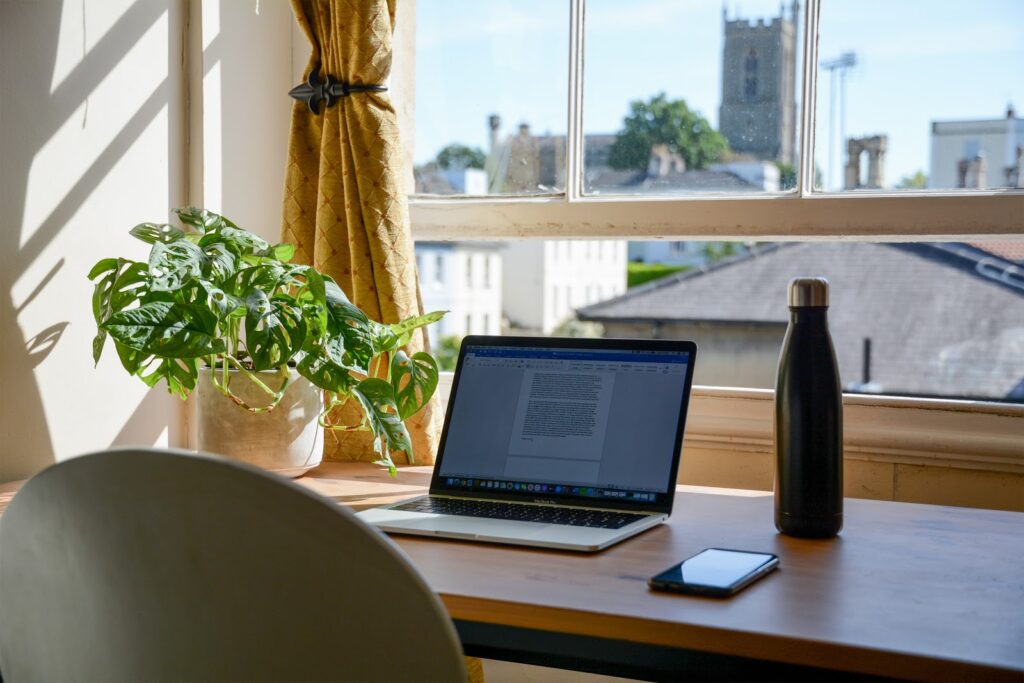 Promote WFH getaways
A good chunk of the population is working remotely and plan to continue for the near future. The best part about Working From Home (WFH), is that 'home' can be anywhere. Suddenly, people don't need to use their vacation days to get away for a long weekend, they can just go on vacation whenever they want. If your property has WIFI and your accommodations come with a desk or workspace then this is untapped potential for your business.
Make a WFH vacation itinerary with breakfast delivery, quick and local lunch spots, and things to do during the evenings. Write about your amenities like work stations in the room, high-speed WIFI, and anything else that pertains. Write this all into a blog post and share it with your followers on social media and include it in your email newsletter.
Put together a special for WFH vacationers. Discounts on mid-week stays, complimentary breakfast in bed, gourmet 'sack lunch', unlimited coffee, branded coffee/travel mug, a gift certificate to local restaurants, free WIFI. Even if your regular visitors get some of these for free, include them anyway.
Update Your Status… Everywhere!
People need to know if you are open. Make sure your website has clear wording on your status (we are open, partially open, temporarily closed) and how your property maintains proper social distance. We love a sleek and simple banner at the top of your homepage allowing people to inquire more without taking over your whole page.
You also need to make sure that your social accounts have clear wording on your status. Use Facebook pinned post feature to pin pertinent COVID information and include a clear and concise sentence about your status in there with it.
Include wording in your email newsletters reminding guests that you are open. It doesn't have to be overwhelming, but make sure the information is there for those looking for it. A brief snippet in your intro paragraph stating 'We are open and accepting reservations. We can't wait to see you!' is all you need. Your email is your lifeline to your customers. Maintain it.
If you haven't visited your Google Business Listing (https://business.google.com) recently, you should log in and make sure everything's in order. Confirming your hours will verify your property as "open", if your property is temporarily closed, you can also designate it as such.
Click on "Hotel Attributes" and update your property "Health & Safety" measures along with any other attributes that are in need of an update.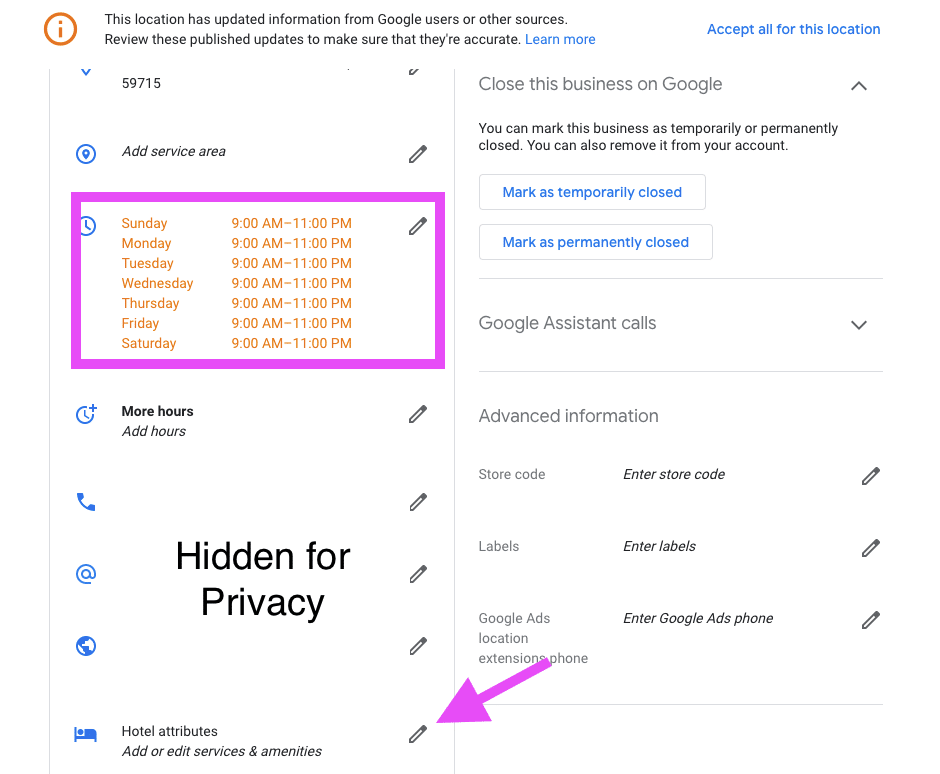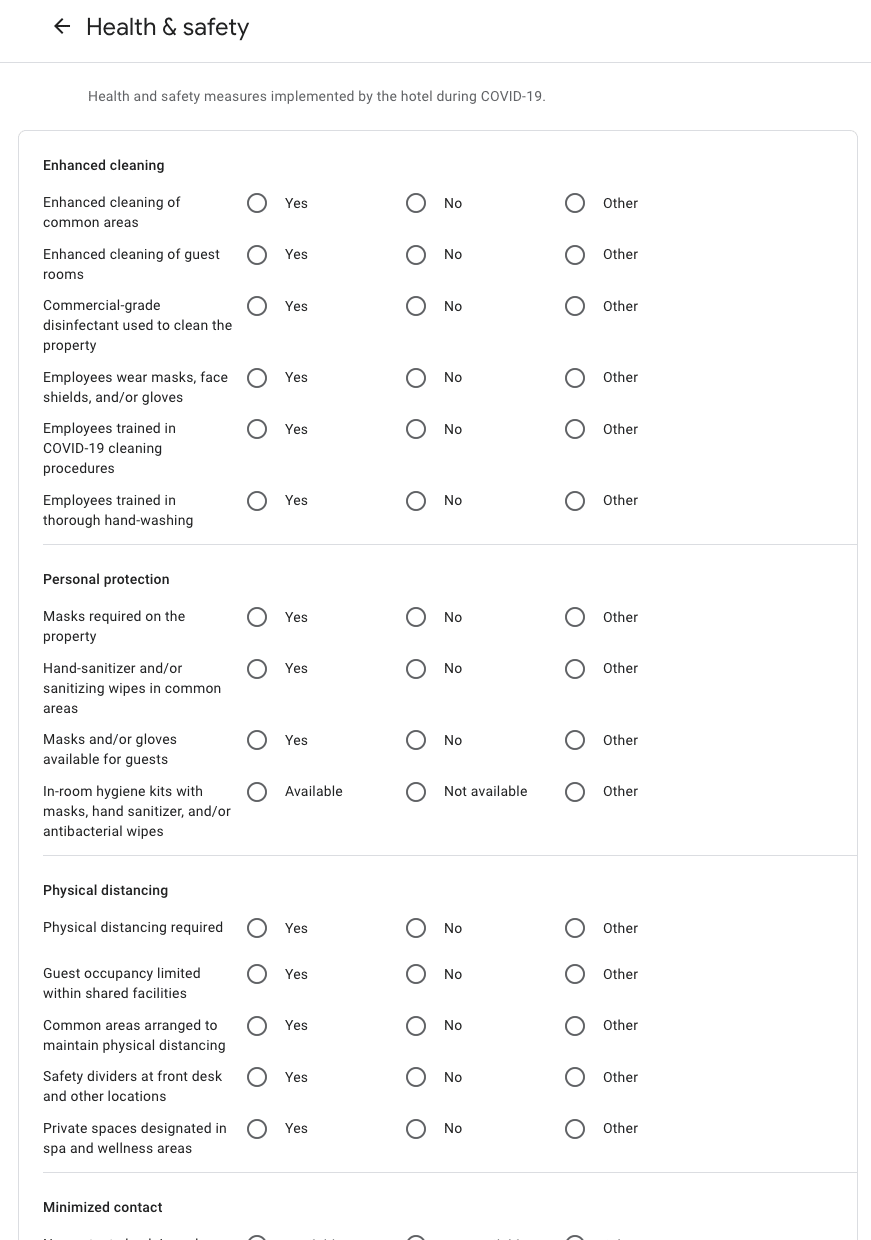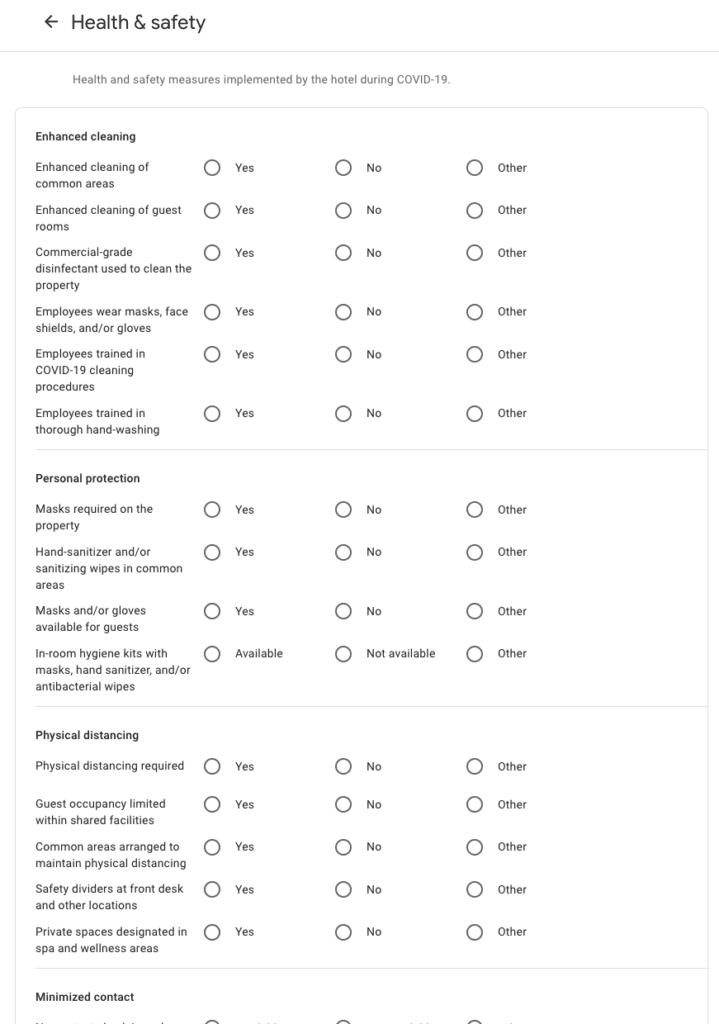 Your OTA and 3rd-party listings should also be updated. For example, TripAdvisor has recently added new attributes for people to sort by. Two extremely pertinent ones are "Properties Taking Safety Measures" and "Free Cancellation." Now, if you are open, you are probably taking proper safety measures.
Unless you go into your account and update your listing with the required information, your property won't be included in the filtered results. Seattle B&B is a popular search with lots of competition on TripAdvisor. However, when recently selecting the 'Properties Taking Safety Measures' filter, the list of B&B's was narrowed down to ONE.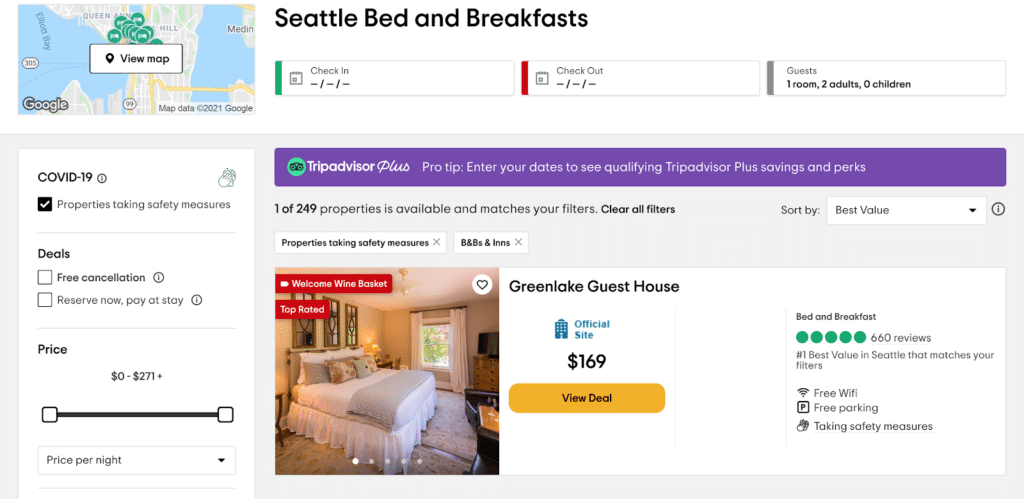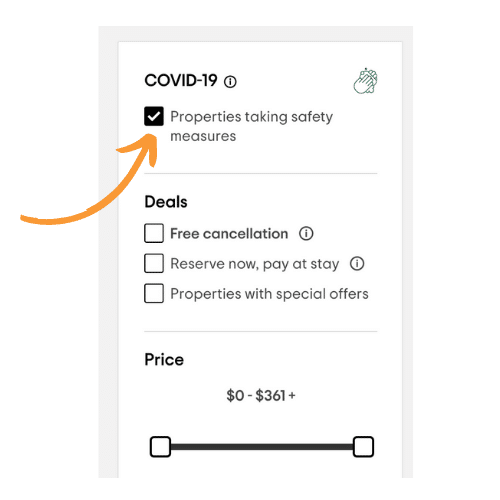 Use Your Email Newsletter
Many people are hesitant to send email newsletters right now because of the lack of content. Museums, art galleries, restaurants, and attractions are closed so what do you promote? You just need a little creativity. Write a blog about WFH getaways, road trips from nearby urban areas, a last-minute getaway itinerary, a romantic vacation, your COVID protocols, or anything else. Add these to your newsletter and stay relevant with your subscribers.
Task yourself with completing all of these seven assignments and you'll be on your way to more bookings. Chances are, you're already working in the right direction. These tasks will help you overcome some of the most difficult challenges that your website faces in these times.
Download our latest guide How to Attract Local Travelers. Learn about this emerging travel trend, what local travelers want, and how to market your property to these guests.