Spring is a great time to refresh your website and marketing strategy. This year, it's especially important to ensure your website and social media are spruced up to entice today's travelers. You probably have some old policies and not-so-socially-distant photos that need to be updated. Let's dive into five of the most important things to focus on during your spring cleaning this season.
1. Target Today's Traveler
This is the first step of your spring cleaning. Are you targeting your ideal guest and doing your best to attract them during this very specific and uncertain time? First, you must determine your property's ideal guest personas. This Guest Persona Template will help you identify your ideal guest and market towards them effectively. How do you know if your marketing efforts are actually connecting with guests? Let's break down what local travelers really want and how your property can meet their needs.
Relax
Local travelers want to go somewhere where they can relax, rejuvenate, and unwind. Appeal to their desire for relaxation by highlighting your calming, restful amenities on your homepage. If your property doesn't have massage or spa services in-house, consider partnering with a local spa or massage therapist. Offer a Relaxation Package with spa gift cards or coupons, in-room massages, aromatherapy and more. Camano Island Inn does a great job of tempting guests to book by using spa imagery and describing the relaxing experiences they offer.
Outdoor Exploration
In addition, today's travelers are focused on exploring the outdoors. Focus your blog and email newsletter content on outdoor activities that your guests love. Write about hiking, fishing, kayaking, rock climbing, and anything else that appeals to your ideal guests.
Small Business Support
Local travelers are all about supporting small businesses on their trips. They want to stay in a place described as charming, quaint, romantic, or boutique. Remind them that you are a small business by adding our free downloadable "Stay Local. Support Small. Book Direct." badge to your site. You can also utilize the badge in your Instagram and Facebook stories by searching "stay local" in the gif search box.
Last-Minute Workers
Travelers today are also interested in last-minute bookings where they can continue to work remotely. They want to be able to book less than 30 days out, often the same week! Read this post to learn how to create a last-minute getaway deal. Travelers today want to be able to work remotely and/or continue remote learning with their kids. Learn more about work from here vacationers. If you already have these packages and specials offered, feature them on your homepage!
Clean Conditions
Last but not least, today's travelers want to stay at a place that is safe, clean and healthy. Link to your cleaning policies on your homepage. When recently diving deeper into one of our property's analytics, we found that their COVID-19 cleaning policies was the last page guests visited before booking. This means that today's travelers probably aren't going to book at a property that isn't transparent about their sanitation efforts.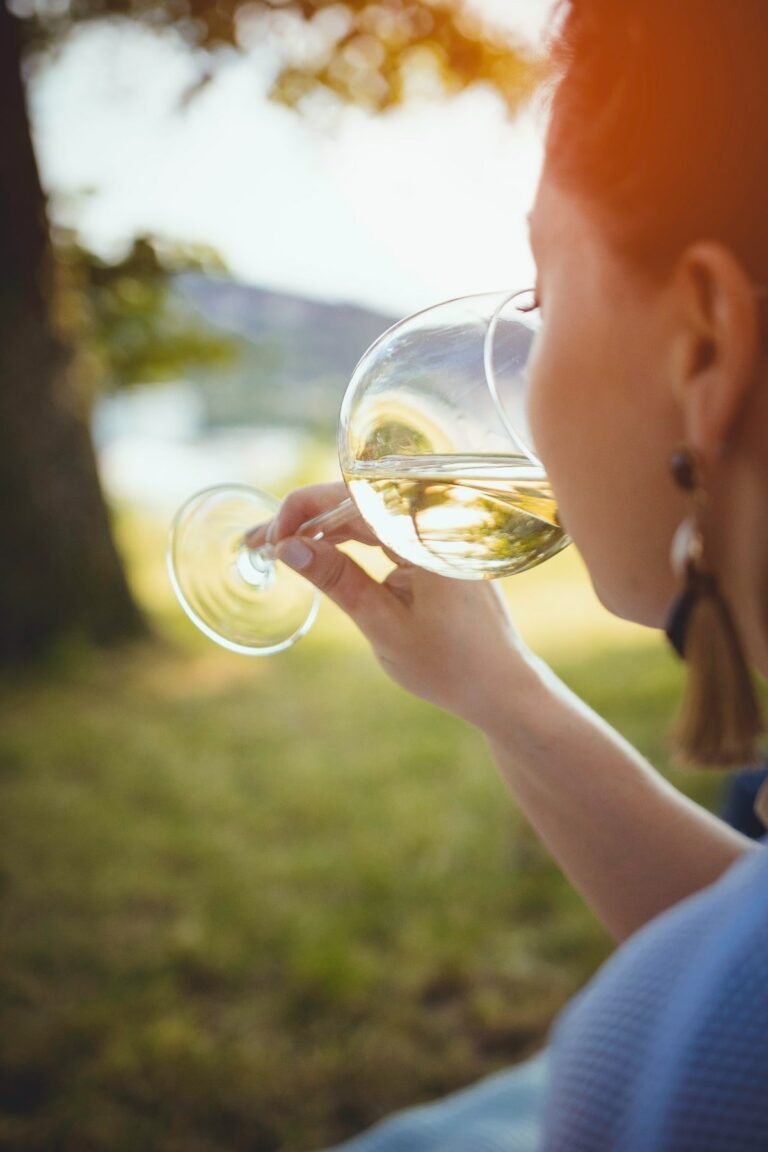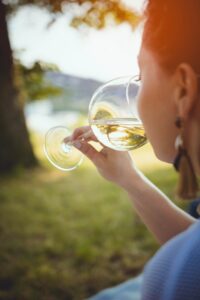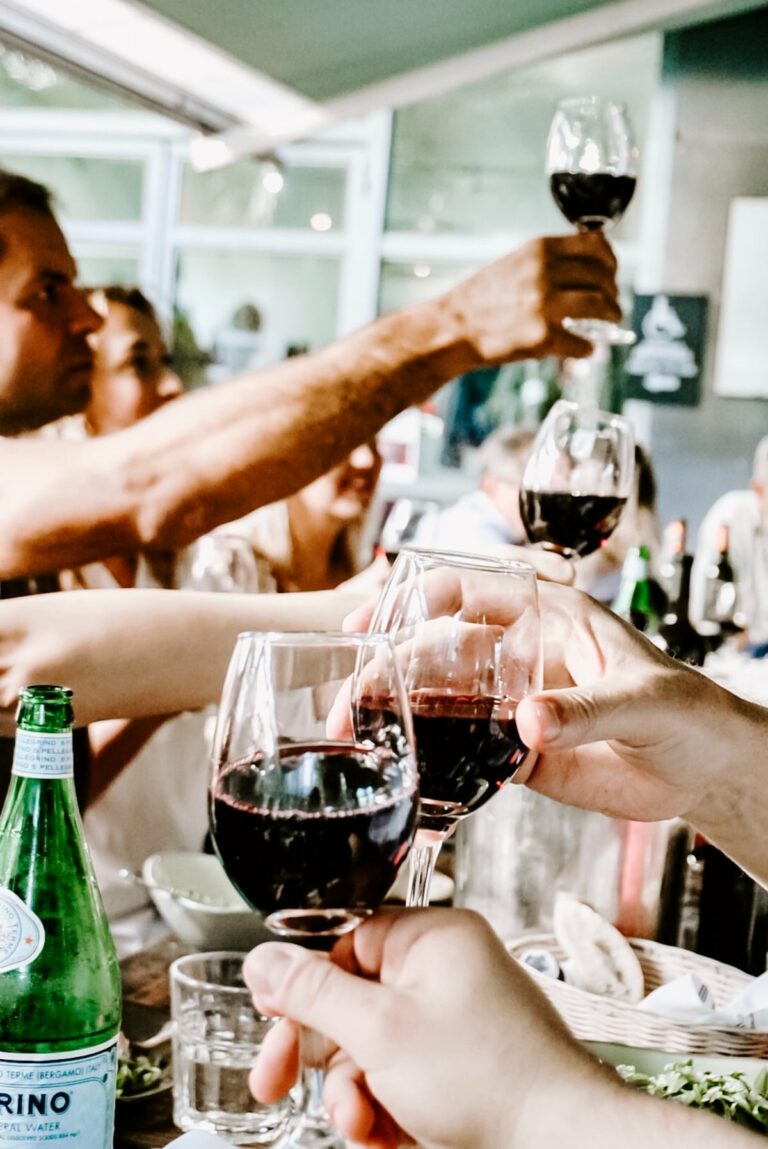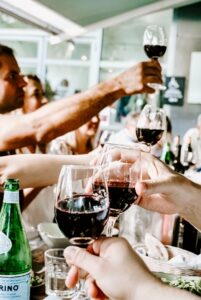 Moreover, are your pictures communicating the right message? Now is the time to look at your site's images with objective eyes. Photos of group events, family-style breakfasts, and even family reunions just aren't suitable for now. The picture on the left is appropriate in today's times, while the one on the right might make today's traveler hesitate to book. It's crucial to socially distance your site's visuals as well.
2. Make Your Blog More Effective
If you're consistently publishing blog posts, you're already doing a great job! Now, let's focus on how to get those blog posts working for your business. To drive bookings once people are reading your posts, create packages and use calls to action (CTA) to promote them in each post. Every blog post you create should include at least one CTA. While it can be simple, such as "Book a stay with us!," it is much more effective to use your CTA to promote a relevant package. For example, in a romantic blog post for couples, add in a blurb that mentions your Romance Package offerings.
Additionally, utilize your email newsletter and social media accounts to promote your content and packages. Email and social media are relationship channels. In fact, the average ROI on email marketing is 44x across hospitality. Grow and nurture your email list to drive bookings.
Here's an example of a CTA for you! Don't have time to send out an effective email newsletter? Odysys offers affordable, a la carte options.
Share your content multiple times on every platform in which you're active. Repost old content that is relevant to the current season. When you mention other businesses in your posts, also shout them out and tag them on social media. Learn how to ego bait local businesses to promote your content in our downloadable checklist: 5 Things to Do After You Publish a Blog Post.
Want some more help with social? We've got a free webinar on demand that can help.
3. Declutter Your Site
If you only have time to do one thing on this list, make it this. Decluttering your site can have huge benefits for your property, including increasing bookings for years to come. Here's what to do.
Align Home Page with Guest Personas
Update the features on your homepage from generic to specific. Your homepage features and call outs should reflect the property's top three guest personas. For example, change a generic headline like "stay at our beautiful inn" to "Romantic Bed & Breakfast in Lancaster County, PA." See the difference? Features on their homepage should speak to your ideal guests and highlight something completely unique about the property. Every page should have a call to action or next step for visitors. Additionally, exit rates increase if the page has lots of links out to other sites.
Identify Performance
Use Google Analytics and a tool like Moz Link Explorer to identify your best and worst-performing blog posts. Look for traffic, links, and shares. Utilize these analytics as a jumping-off point for future content. Create more posts on popular themes that perform well for your site.
Refresh Content
Update, refresh and remarket your greatest hits. Popular evergreen posts include destination-specific information on best hikes, restaurants, breweries, and wineries. Moreover, popular annual posts target seasonal and event-related content that happens every year. Use this post to guide how you update your old blog posts.
Redirect Poor Performers
In addition, archive and redirect old content that isn't driving traffic. Content in this category may include obsolete blog posts and those with very little traffic in the last 12 months. Redirect outdated content to another post on a similar topic, back to the parent category, or just to the blog overview.
4. Update Listings
Keep your property's information up-to-date. Many business listings and third party sites offer options to maintain current information. Update your business listing with COVID-19 healthy and safety information. By updating health and safety info, you ensure that your property is shown in filtered results. Updating your listings on Google My Business, TripAdvisor, Expedia, and other paid directories like bnbfinder help ensure that your property is found and chosen.
5. Follow the Roadmap
Brand, Relationship & Reputation
This stage of the roadmap is all about word of mouth, reviews, and engagement. Developing strong relationships drives repeat bookings. Brand, relationship, and reputation support transactional efforts. Website and organic search, social media marketing, guest reviews, and some email marketing are the keys to building relationships and brand loyalty.
Transactional Marketing
Transactional marketing is about the planning and booking stage of travel. The key here is to be discovered and, finally, be selected. Organic search, advertising, social media, email marketing, distribution, and reviews are all important for this kind of marketing. These tactics get your property on the list, set it apart, and secure the booking.
Demand & Awareness – "Dreaming About a Trip"
Advertising, sponsorships, association & destination marketing organization memberships, are some of the main ways you can help inspire a trip. Other tactics for creating demand include organic search, social, email, and distribution. These marketing tactics generate awareness and create desire to visit your destination.
Your success starts with a search-optimized website designed to convert. The entire point of your website is to bring potential guests in and funnel them to your booking engine. Actually making this happen requires an intense focus on the fundamentals. This is why we've remastered our Odysys Dashboard to bring this 'funnel' visualization to the forefront.
Download Our Latest Guide
Now that you have the tools, it's time to start spring cleaning! Want to learn more about publishing blogs that attract viewers? Get the free guide.